Dreaming of a frugal Christmas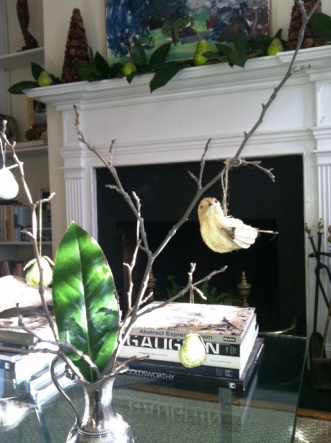 Our pocketbooks may not be plump with cash these days, but that doesn't mean we need to skimp on Christmas decorations. In fact, look around: your garden, the grocery store, the sidewalk. Inspiration may be closer--and less expensive-- than you think.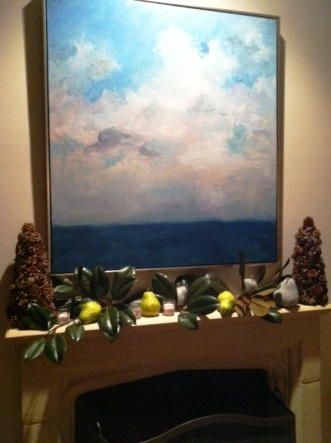 Friends coming over for a drink and you don't have flowers? Check out your yard for supplies. Grab a branch and hang a few ornaments from it. On one twig, I used glittery pears. On another, I dangled a bird ornament I bought at Target for $3. You could also add twigs to paper whites or orchids to dress them up.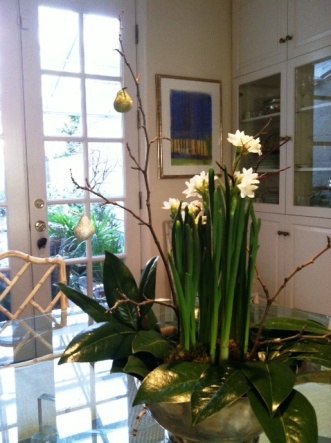 And think about getting the most out of your--or your neighbor's--magnolia tree. After all, every tree needs a little pruning. Full disclosure: my magnolia branches came from a generous friend's yard. And, yes, I did ask for permission.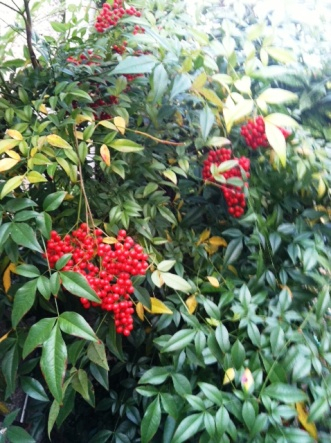 Nandina bushes are another good bet. I have them outside my back door. I'm actually not a big fan of red, but I'll use a sprig of berries this time of year in my powder room.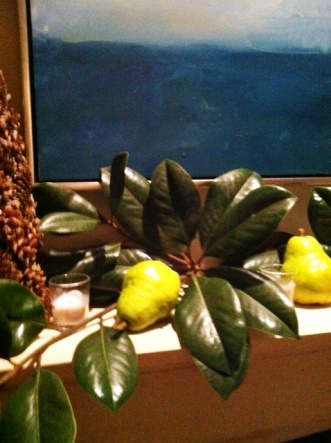 As for the mantle, a few pilfered magnolia branches, combined with some pears (real and ornamental) and votives, make for a chic display. And it didn't hurt my wallet. Who says you can't be festive and frugal?