Dream of Italy With Via Umbria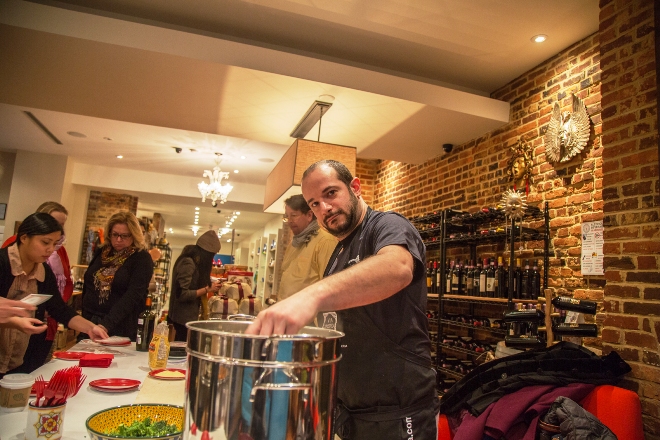 Via Umbria is rolling out the red carpet in their Galleria events space to celebrate the premiere of the six-episode television travel series Dream of Italy airing on PBS. Join host Kathy McCabe and Via Umbria owners Suzy and Bill Menard in Via Umbria's upstairs gallery space on Saturday, May 30th from 5:00 to 7:00 pm for a celebration of all things Italian and Umbrian. The series premieres across the country starting May 16th.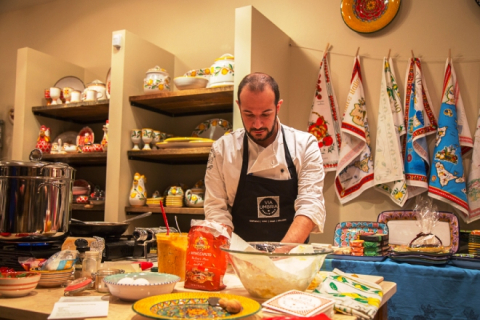 Dream of Italy, the PBS series, is based on the award-winning subscription travel newsletter, Dream of Italy. In the series, McCabe visits six regions of Italy, meeting the colorful locals — chefs, artisans, historians — who are deeply connected to their land, carrying on and preserving the traditions of their ancestors. The regions covered in the series include Rome, Tuscany, Puglia, Piedmont/Lake Iseo, Naples/The Amalfi Coast and of course, Umbria.
Joining them to celebrate will be special guest Chef Simone Proietti-Pesci, owner and master chef at le Delizie del Borgo in Bevagna. Chef Simone will conduct a cooking demonstration of traditional Umbrian delicacies and of course there will be plenty to taste. Plus, sip on some of Umbria's best wines from Wine Enthusiast's 2012 European Winery of the Year, Arnoldo Caprai and enjoy a sneak preview of the travel series.
The crew of Dream of Italy used Via Umbria's villa, la Fattoria del Gelso, as its home base while filming the Umbria episode. Clearly they know a thing or two about Italy!
Watch a preview of the series here.
To attend the Dream of Italy party, RSVP to Elsa at elsa@viaumbria.com. See you there!