Dr. Tina Alster Launches The A Method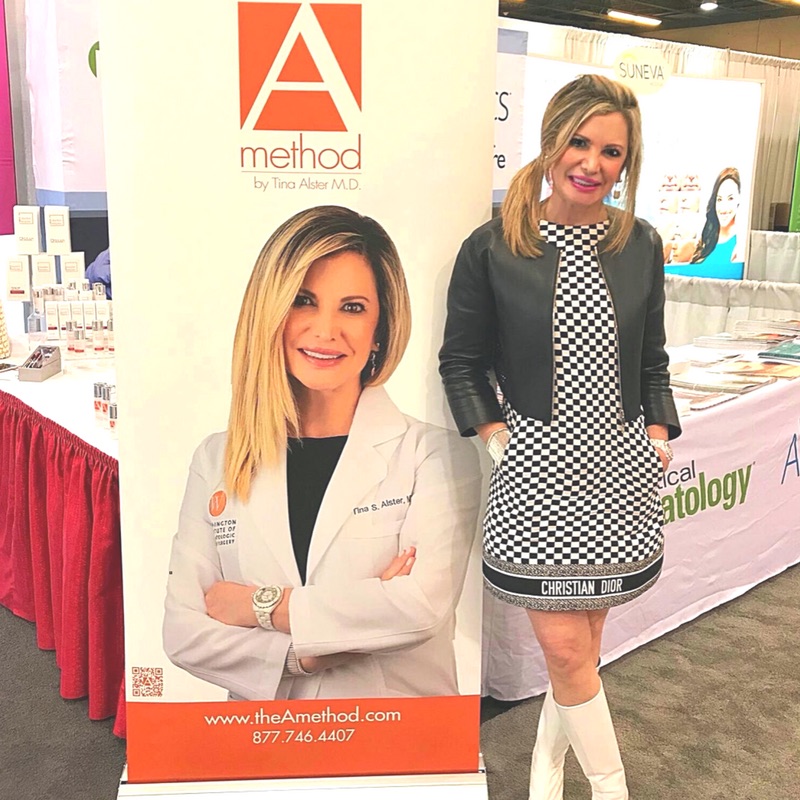 Georgetown's own, Dr. Tina Alster has launched The A Method, a new skincare line to make it easy for dermatologists, plastic surgeons and others to optimize clinical results with their pre- and post-procedures.
*/
Widely regarded as the "Queen of Laser" for her many innovations and developments in cosmetic dermatology, Dr. Alster, recipient of the prestigious Dermatologic Legacy Award, is also clinical professor at Georgetown University Medical Center. This passionate advocate for health care has lent her expertise and generosity to the dermatologic needs of the community for over 25 years, notably through the Lombardi Cancer Center, the Sturge-Weber Foundation, and free skin cancer screenings.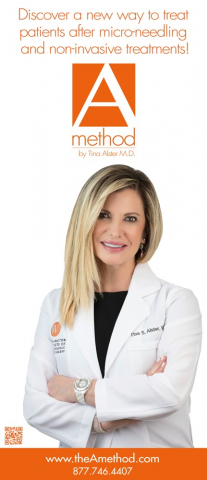 An internationally-recognized expert in the field of laser surgery and cosmetic dermatology, Dr. Alster built her practice over the decades on a simple formula: combining the most advanced technology and extensive expertise with an unfailing commitment to deliver the highest level of patient care. Providing a wide range of dermatologic and cosmetic services, every aspect of her practice was developed to ensure that patients have the best possible experience. Her discerning patients expect nothing less. Pre- and post-treatment skincare has been a key component. She is now ready to share her formula with dermatologists, plastic surgeons and other providers to make it easy for them to optimize their clinical results.
"Aesthetic treatment outcomes are enhanced through application of targeted skincare before and after in-office treatments," said Dr. Alster, the founding director of the Washington Institute of Dermatologic Laser Surgery and Clinical Professor at Georgetown University. She further adds, "Since I can't be everyone's cosmetic dermatologist, I'm prepared to share my "practice playbook" in order for more individuals to enjoy clinical success."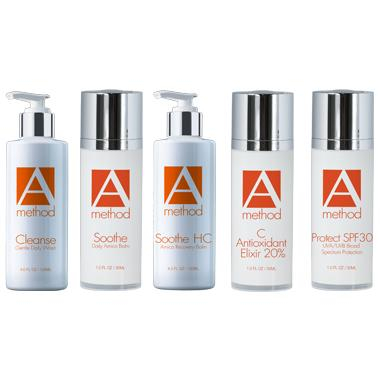 The A Method™ was created based on Dr. Alster's extensive research and clinical experience in aesthetic dermatology. The products included in the line contain scientifically-proven ingredients at optimal concentrations to deliver visible skin improvement. Each product is formulated with ingredients that have an excellent safety profile and are stabilized without sacrificing efficacy. The products are free of gluten, fragrance, colorants and parabens.
The A Method's Post-Care System is the perfect accompaniment for non-invasive office procedures such as microneedling, nonablative laser skin treatments, and chemical peels. The at-home regimen boosts clinical results and its simplicity enhances patient compliance which is critical to any skincare plan.
The A Method™ Post-Care System includes:
Cleanse Gentle Daily Wash
Soothe HC Healing Moisturizer
Protect SPF 30 Mineral Sunscreen
The A Method™ products were introduced at the 38th Annual Meeting of the American Society for Laser Medicine and Surgery and are available online.
*/