Dr. Tina Alster Introduces Silhouette InstaLift to DC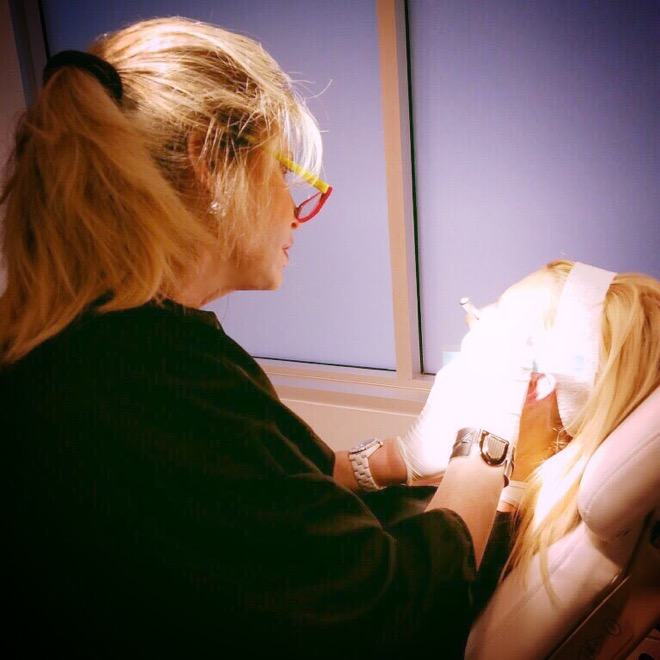 Founded by renowned dermatologic surgeon Tina Alster, MD in 1990, the Washington Institute of Dermatologic Laser Surgery was the first private practice in the world exclusively dedicated to the development and delivery of advanced laser skin treatments. Leading the industry once again, it is the only facility in Washington, DC to offer Silhouette InstaLift. While multiple different treatments have been available to address wrinkles, age spots and skin volume loss, there has been no minimally invasive way to lift the deeper layers of facial skin ... until now.
Sagging skin and jowls are one of the major contributors to an aged and tired appearance. Silhouette InstaLift is a nonsurgical in-office procedure that uses absorbable sutures to lift and reposition the deeper layers of the skin for a more youthful appearance. It is the ideal minimally-invasive solution for many men and women who are interested in refreshing their appearance without major surgery. The treatment does not require general anesthesia and typically takes less than an hour.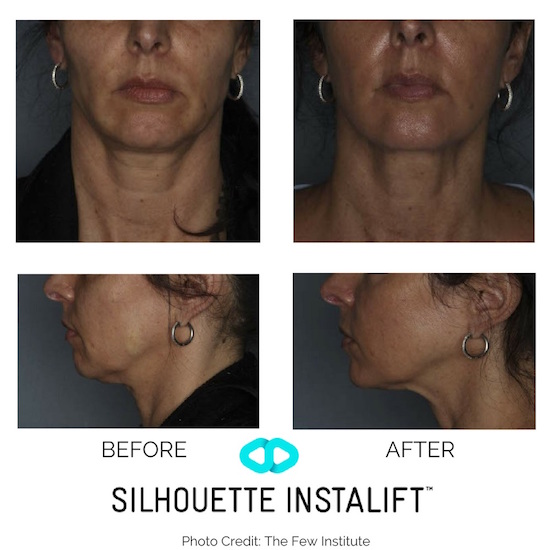 Patients can expect to see immediate lifting after the procedure and gradual improvement of skin volume and contour that lasts for 18-24 months. Recovery time is minimal. Typically, a long weekend (2-3 days) is all that is necessary for recovery. Makeup can be applied within 2 days of the procedure as needed. The unique Silhouette InstaLift sutures are naturally absorbed by the body over time stimulating collagen renewal which helps increase and restore volume to the mid-face for natural-looking, long lasting results. The patient experience is comfortable and nice lifting can be achieved while eliminating the drawbacks associated with surgical facelifts.
"The face is the first thing people see and is an important indicator of health, age, and vitality," says Dr. Alster. "My patients often request treatment of their sagging jawlines, but want a treatment that looks natural-- essentially, a more youthful version of themselves. InstaLift has been a game-changer for these patients. In less than an hour, a nice lifting effect can be achieved without general anesthesia, incisions, or the expense of a surgical face lift."
"We are delighted to introduce Silhouette InstaLift to the D.C. market," said Dr. Alster. She added, "Silhouette InstaLift can be combined with other tools in our toolbox such as laser skin resurfacing, microneedling and injectables to achieve the natural-looking outcomes our patients have come to expect from us." View the video here.
According to Dr. Alster, this procedure is extremely popular. Silhouette InstaLift is a most attractive treatment for those who are uninterested in surgical facelifts due to associated costs, recovery time, scarring, or irreversible outcomes. The Silhouette InstaLift is the future of facelifts, generating natural-looking results in less time and at a lower cost. The treatment fee varies according to each patient's clinical needs. Prices range $4,000 and up. Call to schedule a consultation to see if InstaLift is a good option for you.
Washington Institute of Dermatologic Laser Surgery has two locations:
1430 K Street, NW#200 Washington, D.C. 20005 202.628.8855
5550 Friendship Blvd. #101, Chevy Chase, MD 20815 240.394.8385