Dr. Ernest Brown, Family Physician Who Really Does Make House Calls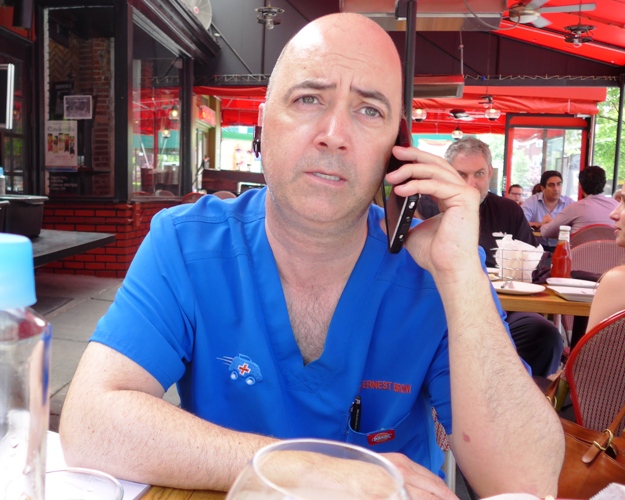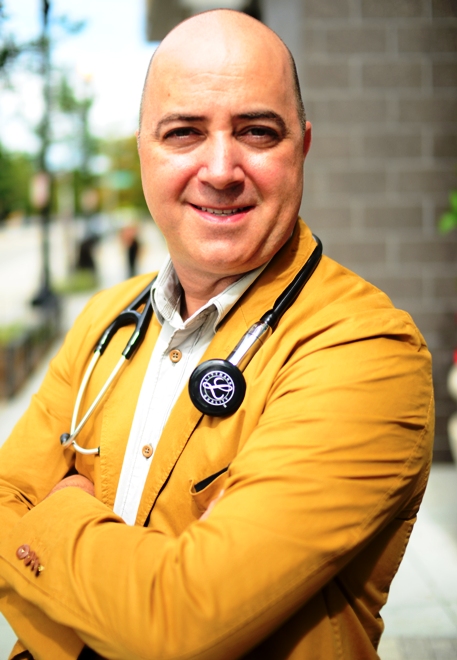 When you have lunch with Dr. Ernest Brown expect that he will take incoming calls. He's not being rude, he's simply tending to his patients.
Whether caring for babies or the elderly (which he likes to call sunrise-to-sunset), he's on-call 24/7/365, sometimes with a little help from his friends. This is what he's been doing for the last eight years since graduating from medical school and finishing his family medicine residency training at Georgetown University.
With no brick-and-mortar office, this family practitioner treats patients where they are, in their homes, hotels, hospitals or wherever they need him. Whether it's picking up prescriptions, escorting them to specialists, and of course, following up after an intitial visit, Dr. Brown does it all himself. And he never collects money until he determines the case is closed.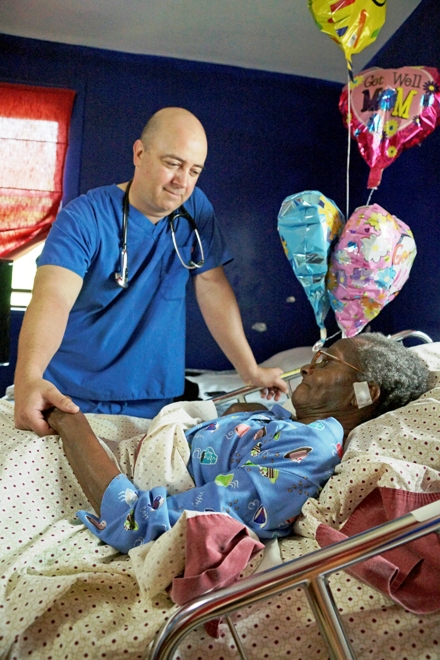 He has two kinds of patients: charity and concierge. The first being home-bound elderly patients who do not have insurance. But that's ok. With an ever-growing list of concierge patients who do pay, he's able to treat those who can't for free. And with the help of friends who recently suggested cloud funding for his charity house calls, Dr. Brown's GoFundMe account was created just this week.
Dignitaries, neighbors, government officials, and visitors to the city all consider Dr. Brown their family doctor. One particularly grateful visiting foreign minister treated for gastroenteritis insisted that he and his family visit for a month, explaining, "I brought you to Greece and to the island of Cos (birthplace of Hippocrates) to renew your vows and understand how important medicine is to the community."
This 'doc down the street', recognizable a block away or at a party in his bright blue scrubs, most definitely understands the concept of being part of the community. Placing the highest priority on personalized care, he says, "When you commoditize medicine, you kill the heart and soul of care."
Describing himself as a 'rhino' in today's impersonalized health care industry, Dr. Brown has hoped his story will help inspire other doctors to join him. To do this, Dr. Brown has founded a new business for concierge house calls, Doctors To You, with the mission to put doctors and patients back in the driver's seat.
Charity does begin at home.
Check out Dr. Brown's All Things Considered interview with NPR which aired Thursday.