Dr. Christine Ruane on Russian Fashion History May 4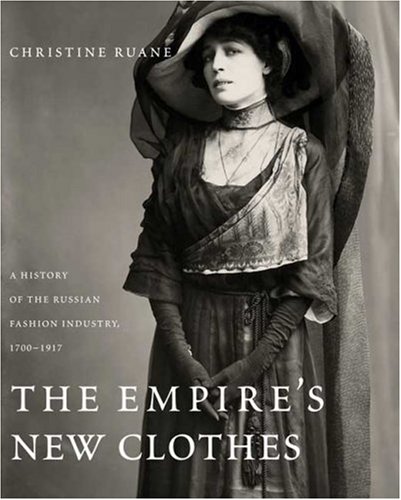 Visit Hillwood Museume, Estate & Gardens on May 4, 2017 for a lecture and book signing by Dr. Christine Ruane on the history of Russian fashion. Her most recent book, The Empire's New Clothes: A History of the Russian Fashion Industry, 1700-1917, was chosen as one of the Best One Hundred Books of 2009 by the Toronto Globe & Mail, and it has been awarded the 2009 Heldt Prize for best book in Eurasian women's studies and received an honorable mention for the Zelnik Prize in Russian History in 2010.
In 1700 Peter the Great decreed that all Russian members of the military and civil bureaucracies and all city residents must give up their traditional dress and wear Western European fashion in its place.
This sartorial revolution had a profound effect on Imperial Russia. Explore the impact this change in dress had on Russian social relations, economic development, and cultural life with Christine Ruane.
Event Timeline
5:30-6:30 pm: Mansion and Friends and Fashion open for self-guided touring
6:30-7:30 pm: Lecture
7:30 pm: Book Signing: The Empire's New Clothes
Hillwood Museum, Estate & Gardens is located at 4155 Linnean Avenue, NW.