Double Life - A Great Read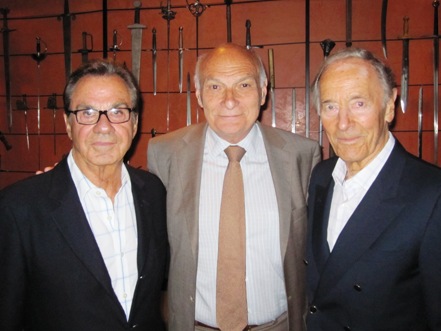 On Monday evening I had the pleasure of co-hosting a book party for Alan Shayne and Norman Sunshine to celebrate their book Double Life. Alan and Norman are good friends and Connecticut neighbors of Michael Kahn, Artistic Director of the Shakespeare Theatre, who hosted the event in the Patron's Lounge in beautiful Harman Hall.
Image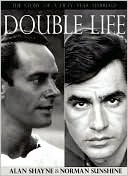 The book is a celebration of their life of over 50 years together. Alan was an actor, casting director and then President of Warner Brothers Television. He cast such films as All the President's Men, the story of Watergate, and was responsible for casting Jason Robards as Ben Bradlee. Robards won an Academy Award for the role. He is also a major force in the success of Linda Lavin having put her hit show Aliceon TV. Norman had a career as an advertising executive and is a successful artist and sculptor. A work of his hangs in Harman Hall. All those of a certain age will remember one of his most recognizable commercials BLACKGLAMA Mink, "What Becomes a Legend Most" which featured such stars as Elizabeth Taylor when people still wore real fur.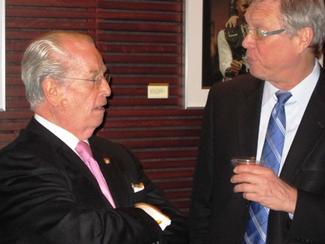 Alan spoke of the reason he and Norman decided to write the book. At a holiday dinner party hosted by Joan Rivers, their neighbor in Connecticut, she went around the table asking each guest what they were most thankful for during the holiday season. Alan remembers one guest saying his new dog, another their good job, and then when it was his turn he just found himself saying he was most grateful for his 50 years with Norman. He said everyone at the table then started doing the math as to how old they were. It was a time when gay teen suicides were front-page stories and someone suggested to him what an inspiration he and Norman could be to young members of the LGBT community who couldn't ever see themselves falling in love no less having a 50 year relationship. So the long three year process of writing the book began.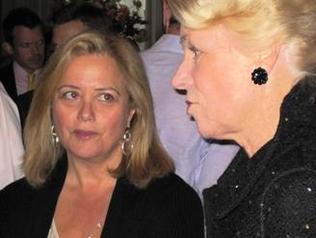 I can only say thank you for writing it. It is the story of a love affair and how difficult it was back when they first met, especially in Hollywood, where being gay was something you hid and never talked about. They managed to have successful careers and a wonderful life and are an inspiration to all those who sometimes still think that being part of the LGBT community means they won't be successful or find love. The book is also catnip for anyone who enjoys some good Hollywood gossip.
Among the guests at the party were Sally Quinn Bradlee, her son Quinn and his beautiful wife, yoga instructor Pari Bradlee. Hillary Rosen, who has been involved in a small political skirmish in recent days looked great and all those like me who have admired the work she has done for many years know exactly what she meant when she spoke out and know that her political astuteness will continue to have a positive impact on the way Americans think. Other guests included Tom Sherwood, Bill and Dorothy McSweeny, and John Hill, retiring Executive Director of the Federal City Council.