Don't Miss 'Man of La Mancha' at Harman Hall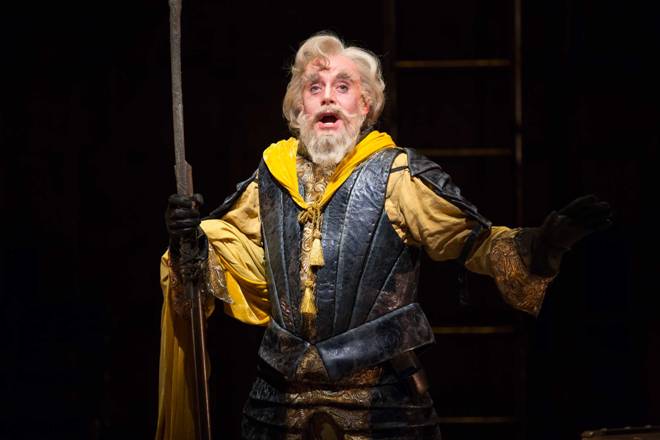 On Tuesday evening I saw one of the shows remembered fondly from my youth when I saw it for the first time on Broadway. Knowing the show, I took the opportunity to attend one of the many events provided by the Shakespeare Theatre Company (STC) which is to meet the cast of their shows at a 'meet the cast' evening. So knowing the show, having met the cast and heard about their backgrounds still didn't prepare me for the impact this show has when performed as brilliantly as this cast did it.
It is directed by the masterful Alan Paul who recently had a great piece written about him in the Washington Post. Alan assembled a cast for the show that is just superb. Anthony Warlow as Cevantes/Don Quixote brings alive every song he sings and when he does The Impossible Dream the thunderous ovation is richly deserved. The audience gets goosebumps. Washington, D.C. audiences are lucky to have the chance to hear and see this incredible Australian singer and actor.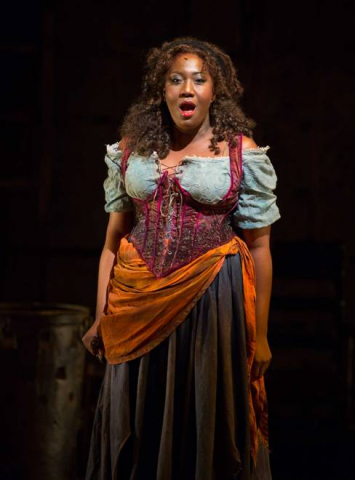 Then there is Amber Iman who plays Aldonza. She went to school here in D.C. at Howard University and clearly must make them proud. She has an absolutely beautiful voice and is a fine actress as well. She brings the audience to tears as she reprises Dulcinea toward the end of the show.
The show is just under two hours without an intermission and it never once slows down. Each member of the cast is great and they take turns displaying their talent and each receives heartfelt applause. I'm Only Thinking of Him/We're Only Thinking of Him are both performed to perfection by Martin Sola, Maria Failla, Robert Mammana and Rayanne Gonzales. Sancho played by Nehal Joshi is perfectly cast and so much fun to watch. He has been at the Shakespeare before in The Boys of Syracuse and hopefully audiences will get to see him again.
What is also wonderful about this Man of La Mancha is the live orchestra seated not in an orchestra pit but in the boxes above the stage. It is directed by the supremely talented George Fulginiti-Shakar who has won two Helen Hayes awards and been nominated seven times. Every part of this production combines to make it a great night in the theater and that includes scenic design by Allen Moyer, costume design by Ann Hould-Ward, choreography by Marcos Santana and lighting by Robert Wierzel. There is a great fight scene choreographed to perfection by David Leong.
Everything about La Mancha led the audience to jump to their feet and give the cast a richly deserved standing ovation at the end of the show.
I would suggest for a great night in the theater you get tickets to Man of La Mancha which will be at the Harman through April 26th.