Don't Miss 90th Annual Georgetown House Tour
Explore one of Washington's most distinctive neighborhoods at the 90th Annual Georgetown House Tour.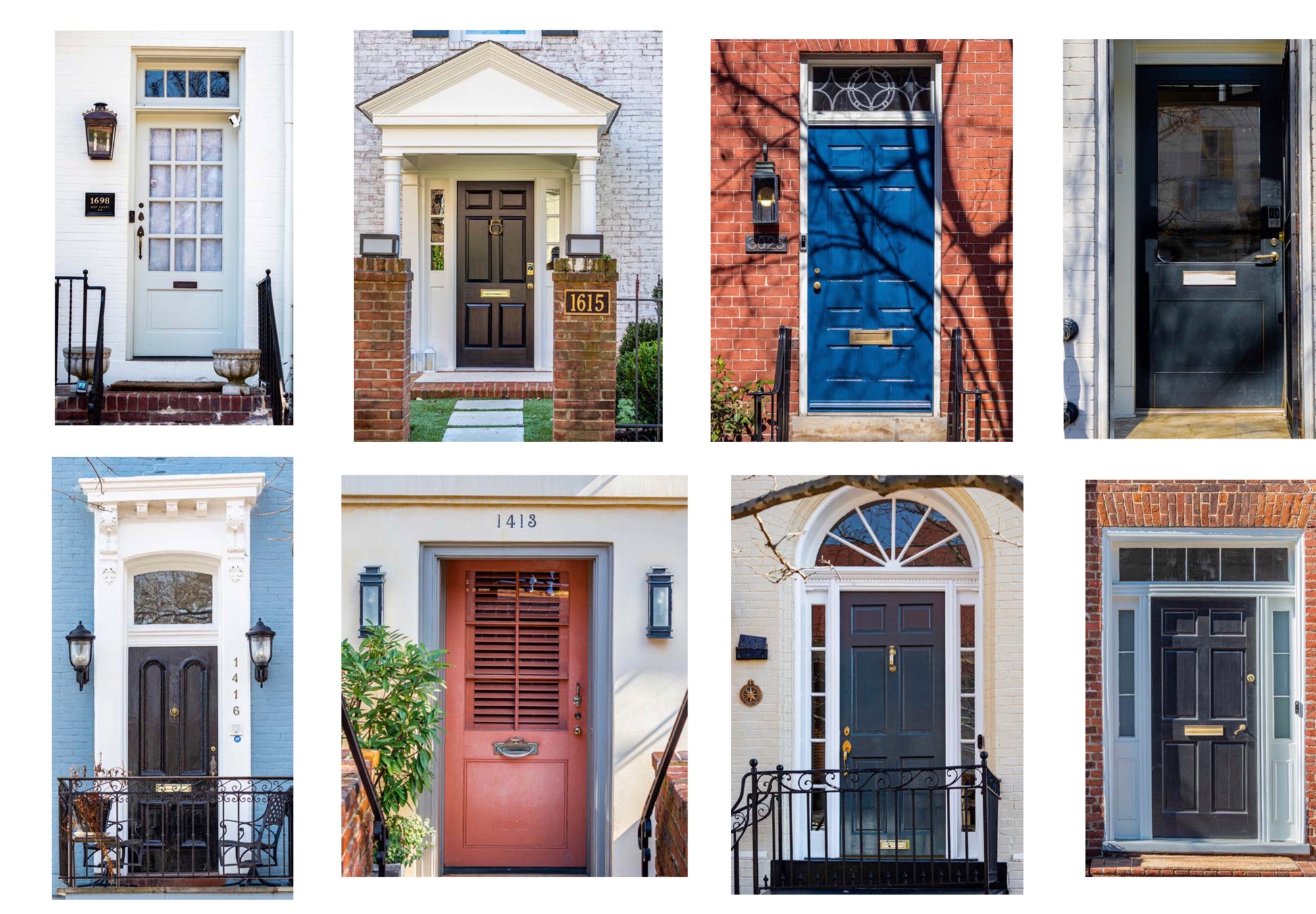 Since 1931, the Georgetown House Tour has raised millions to support charities that serve those in need in Georgetown and beyond. 
 
On Saturday, April 22, 2023, St. John's Episcopal Church will host the 90th Georgetown House Tour, an opportunity to visit some exceptional historic homes and landmarks, highlighting the charm and history of Georgetown's past with modern design and architectural enhancements.
 The self-guided tour begins at St. John's Church where guests will receive a House Tour Magazine complete with an interactive map and historic information about each property.  Attendees will also receive complimentary admission to The Parish Tea, which will be held in Blake Hall at historic St. John's Church, from 1:30 pm to 4:30 pm.  
Advanced tickets for this event are priced at $55 per person and are available for purchase here.  Tickets may also be purchased at St. John's Episcopal Church two days before and the day of the tour at 3240 O Street, NW, 20007, and are priced at $60 per person.  A full list of the participating homes along with details about each property are listed below.
 
To help kickoff this year's festivities, Georgetown House Tour will host its annual Patron's Party on Wednesday, April 19, 2023, from 6:00 pm to 8:00 pm.  Held each year at one of Georgetown's preeminent homes, the Patron's Party was established in 2000 by prolific Georgetown volunteer Frida Burling as a kickoff to the tour.  Guests can anticipate cocktails and hors d'oeuvres in a lavish garden setting.  Proceeds from the event benefit St. John's ministries to homeless adults and children, the unemployed, senior citizens, and low-income children at DC public schools.  This year's event will be held at the Hawkins Residence located at 3123 Dumbarton Street, NW, 20007.  Advanced tickets for this event are priced at $325 per person and can be purchased here.
 
A list of participating homes for the house tour are below:
 
1. 1308 29th Street, NW, 20007.  This early 1900s home, dubbed the Georgetown "Spy House", was once owned by Frank Wisner, one of the founding fathers of the Central Intelligence Agency (CIA).  Allen Dulles, the first civilian director of central intelligence and its longest-serving director to date, also owned this home in the early 1950s.
 
2. 3023 P Street, NW, 20007. This 1800 federal townhouse in the East Village of Georgetown is often referred to as the "Seam House" because of the vertical seam running down its brick façade. The two-story core of the home was originally used as a workshop but now functions as the dining room and features original exposed beams.  In 1814, the home was purchased as an investment by Washington Bowie, a Scottish tobacco merchant and colonel in the Maryland militia.  Bowie was also the godson of George Washington (who was present at his christening) and founding vestryman in 1796 of St. John's Church.
 
3. 1347 30th Street, NW, 20007.  This elegant sun-filled 1900s Victorian offers elegant architectural details and an extensive art collection.  Bleached floors and an all-neutral color scheme reflect the modern architectural changes made by Architect Christian Zapatka and Interior Designer Azali Kassum. This homes history showed a third floor that had been lost in a fire. After much study and planning the home was restored to its original beauty and usefulness.
 
4.  1615 31st Street, NW, 20007.  Hidden away in a charming enclave of Georgian center hall colonials this home is a delight. Tastefully redesigned with both family living and formal entertaining in mind. The owners have filled the home with unique artwork that stands as focal points throughout.
 
5.  1698 31st Street, NW, 20007.  The elegant facade and welcoming foyer are an invitation to the graciousness of this sophisticated bow front Victorian townhouse.  This late 1800s home boasts bright rooms with large windows, five fireplaces, numerous bookcases, tall ceilings with crown molding and wooden floors.  This home has been lovingly restored by its current owners, Daniel Chao and Jeff Berkowitz. The previous owner of 30 years was Dr. Norma Evenson, was an architect, urban historian, and a prize-winning author of architecture and urban planning books. 
 
6. 3235 P Street, NW, 20007.   Step inside the newly reimagined home of the preeminent architectural firm, Christian Zapatka Architect.  The repurposed spaces are adorned with storied effects throughout. Zapatka has brought true meaning to the term, "home office."
 
7.  1416 34th Street, NW, 20007. An Italianate-style house built in 1876, this stately detached brick federal was newly renovated by notable DC architect Dale Overmyer and features hard wood floors and crown molding throughout its grand living spaces.  The side and rear outdoor space and gardens feature an artist's studio, which is also used as a guest house. The artist's works can be seen throughout the house.
 
8. 1413 35th Street, NW, 20007.  Notable DC architect Christian Zapatka has transformed this intimate 1,480-square-foot home built in 1900 to reflect the modern-day conveniences while keeping the traditional Georgetown charm.  The home features a beautiful, terraced garden that is a must see. 
 
9.  3001 R Street, NW, 20007.  Oak Hill Cemetery Chapel, also known as Renwick Chapel, is a historic building in Georgetown that dates to 1849.  The chapel were designed by James Renwick, Jr., architect of the Smithsonian Building and the original Corcoran Gallery of Art, which is now the Renwick Gallery.  It is the architect's only known example of Gothic Revival church architecture in Washington, D.C.