Donovan Live at The Hamilton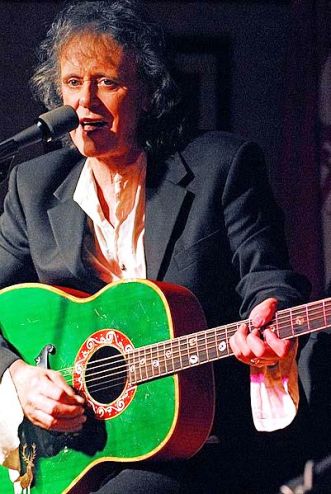 The Hamilton will be "Mellow Yellow" on October 6 when legendary folk-rock pop troubadour Donovan will be performing live.
Donovan began his career as an itinerant folk musician, creating acoustic hits in 1965 with the gentle Catch The Wind and Colours and his version of Buffy Sainte Marie's protest anthem Universal Soldier before transforming the pop music landscape with a series of enigmatic and wondrous pop masterpieces that continue to be played on radio and television. And throughout his long career of 45 years, Donovan has always been supported by his music publisher, peer music.
Influencing Paul McCartney, John Lennon, and George Harrison in their guitar styles, and during his career, Donovan played with folk music greats Pete Seeger, Joan Baez, and Bob Dylan, as well as rock musicians Jimmy Page of Led Zeppelin and Brian Jones of the Rolling Stones.
In the past five years, Dr. Donovan Leitch has completed the successful album Beat Café; a new box set, Try for the Sun: The Journey of Donovan; and a book, The Autobiography of Donovan: The Hurdy Gurdy Man (Arrow Books). Dr. Donovan Leitch also fulfilled his 40-year interest in Transcendental Meditation by heading up the musical wing of the David Lynch Foundation for Consciousness-Based Education and World Peace.
In 2010 Donovan has been nominated for induction into the Rock and Roll Hall of Fame.
Doors open at 7:00 PM.
For tickets and information, visit The Hamilton.
The Hamilton is located at 600 14th Street, NW. Tel: 202.787.1000