Donghia Coming to Cady's Alley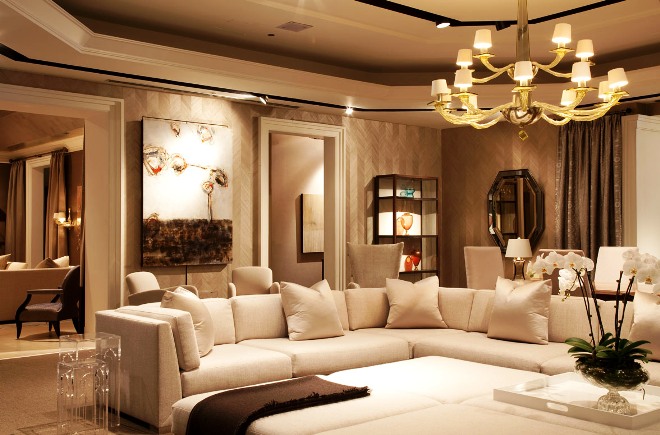 EastBanc, Inc. and Jamestown announced onday that Donghia, the contemporary home furnishings design trade showroom specializing in decorative fabrics and furniture, has signed a ten-year lease to occupy a retail space in Georgetown at 3334 Cady's Alley.
Donghia is relocating from the Washington Design Center to Cady's Alley in the 3,413-square-foot retail property currently occupied by home furnishings retailer M2L. Donghia is establishing a new, permanent home in Cady's Alley and will move into its showroom January 1, 2014 with a grand opening slated for late spring.
Created by the late Italian-American designer Angelo Donghia, Donghia's collections of furniture, textiles, wallcoverings, lighting, accessories and upholstery are sold exclusively to interior designers and architects through their 12 showrooms across the country and more than 50 representative showrooms throughout the world. Pieces within the unique collection complement and enhance each other to seamlessly fit into any décor -- traditional, contemporary or an eclectic mix of both style. Donghia furniture is manufactured in the United States while accessories are handmade by Venetian craftsman on the island of Murano, Italy.
"With a 40 year history at the forefront of the luxury home furnishings industry, Donghia is an excellent complement to the mix of design oriented retailers that the Georgetown community is accustomed to, serving as a reminder that this retail corridor remains DC's primary destination for luxury, design and fashion," says Philippe Lanier, vice president of EastBanc. "Donghia is the perfect addition to Cady's Alley and we welcome them to our neighborhood."
Positioned off the scenic central courtyard on the main alleyway, Donghia will enrich the extensive collection of distinguished home designer brands currently found in Cady's Alley, rounding out the retail quarter as Washington's epicenter of modern fashion, design, furnishing and lifestyle goods. The Donghia lease agreement is part of a recent swell of Georgetown Renaissance leasing activity that includes stylish retailers such as Steven Alan, Calypso St. Barth, Bonobos, and Intermix.
The Donghia deal also solidifies the westward movement in Georgetown of sophisticated lifestyle offerings and will complement current Cady's Alley design tenants Design Within Reach, Contemporaria, Janus et Cie, Boffi/Maxalto and Baker Furniture, which recently signed a lease renewal to remain in Cady's Alley for another ten years.