Does Any Candidate Stand for Separation of Church and State?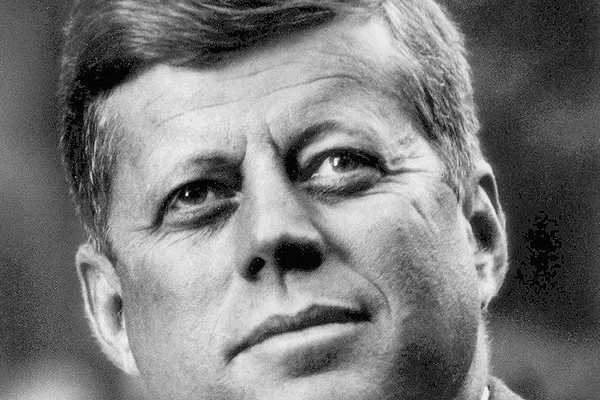 I am looking for the candidate with the guts in 2019 to quote JFK's 1960 speech on separation of church and state and say he/she agrees with it. The recent front-page Washington Post headline, "Teaching Scripture in the public schools," was chilling to me. The column reported on the Bible being taught in Kentucky public schools and went on to report legislation like that in Kentucky that permits this in public schools is making its way through at least 10 state legislatures promoted by the religious right legislative effort called Project Blitz. Apparently the Georgia and Arkansas legislatures have passed similar bills now waiting for their governors to sign them into law.
Of course President Trump weighed in with a Tweet, "Numerous states introducing bible literacy classes, giving students the option of studying the bible. Starting to make a turn back. Great!" The question is turn back to what? Surely Trump doesn't know or care other than his most ardent supporters like this. It's funny when Trump talks about religion — he being a generally disgusting pig who thinks the Ten Commandments are only for others. We know he has violated at a minimum the third, "Thou shalt keep the Sabbath Holy;" sixth, "Thou shalt not commit adultery;" seventh, "Thou shalt not steal;" and eighth, "Thou shalt not bear false witness against thy neighbor." I am old enough to remember Sept. 12, 1960 when John F. Kennedy as the first Catholic candidate for president was forced to address his religious beliefs. The fear at the time being his decisions would be impacted or even directed by the Pope.
I want us as a nation to go back to what Kennedy believed about religion's place in politics. Kennedy said, "While the so-called religious issue is necessarily and properly the chief topic here tonight, I want to emphasize from the outset that we have far more critical issues to face in the 1960 election: the spread of Communist influence … the hungry children I saw in West Virginia; the old people who cannot pay their doctor bills; the families forced to give up their farms; an America with too many slums, with too few schools, and too late to the moon and outer space. These are the real issues which should decide this campaign. And they are not religious issues — for war and hunger and ignorance and despair know no religious barriers. But because I am a Catholic, and no Catholic has ever been elected president, the real issues in this campaign have been obscured — perhaps deliberately, in some quarters less responsible than this. So it is apparently necessary for me to state once again not what kind of church I believe in — for that should be important only to me — but what kind of America I believe in. I believe in an America where the separation of church and state is absolute, where no Catholic prelate would tell the president (should he be Catholic) how to act, and no Protestant minister would tell his parishioners for whom to vote; where no church or church school is granted any public funds or political preference; and where no man is denied public office merely because his religion differs from the president who might appoint him or the people who might elect him." He went on to say "Finally, I believe in an America where religious intolerance will someday end; where all men and all churches are treated as equal; where every man has the same right to attend or not attend the church of his choice; where there is no Catholic vote, no anti-Catholic vote, no bloc voting of any kind; and where Catholics, Protestants and Jews, at both the lay and pastoral level, will refrain from those attitudes of disdain and division which have so often marred their works in the past, and promote instead the American ideal of brotherhood."
So I am looking for the candidate with the courage to say those words today. Is there a candidate out there who doesn't play to religious voting blocs? A candidate who when the religious right speaks out loudly rather than saying the religious left should rise up against what they say rather calls on all decent people to rise up and speak out. Where is the candidate who will quote the words of our Founding Fathers from the First Amendment to the Constitution, which states, "Congress shall make no law respecting an establishment of religion, or prohibiting the free exercise thereof" and follow that with what JFK said nearly 60 years ago to explain what those words mean to them.
*/
This column first appeared in the Washington Blade.