Do More 24 'Start Your Activism @ Home'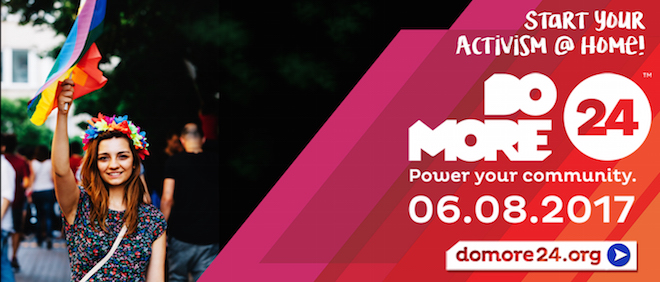 Do More 24 "Start your Activism @ Home" is our region's largest online giving day. It takes place during the 24-hour period occurring on June 8th from 12 midnight to 11:59 pm and it is hoped on that day close to $2 million will be raised. Turns out you can start giving today.
Given President Trump's budget proposal and the skyrocketing demand for services from the region's vulnerable populations, the time is now for us to step up and support the metro area nonprofit community. These groups are involved with issues ranging from animal welfare to workforce readiness; protecting our environment to family financial stability; providing educational opportunities to children and adults, supporting the needs of the LGBT community, to helping the homeless find housing, and much more.
Kelly Brinkley, COO for United Way of the National Capital Area, said "Deep budget cuts on Capitol Hill coupled with a skyrocketing demand for life-saving services has underscored the need for support from local residents to make sure our neighbors receive the help they need."
To highlight the organizations who are the beneficiaries of this event the United Way of the National Capital Area has planned an event on Thursday, June 8th. They will bring together hundreds of nonprofit organizations who serve our area's most vulnerable populations to raise money that will be reinvested right here in our own community. The community-wide block party will be held from 7:00 am to 3:00 pm at PEPCO Edison Gallery (702 8th Street, NW, Washington, D.C. The block party will bring together local nonprofits and community organizations – from step teams to marching bands and pet adoptions.
The leadership of the United Way NCA and the nonprofits they support are encouraging local residents to funnel their frustrations and passion over these budget cuts to our community by giving locally to nonprofits. Remember again that they reinvest that money right here in our area to help our neighbors!
So how can you give starting today? United Way NCA has made it easier than ever to contribute by allowing advanced giving on DoMore24. Just one click now and you can see all the participating organizations and make your donation today. Between now and June 7th you can decide what to give and your contribution will be credited on June 8th. Make a difference in your community and participate in Do More 24 "Start your Activism @ Home."