DMV Center Could Reopen at Georgetown Mall in May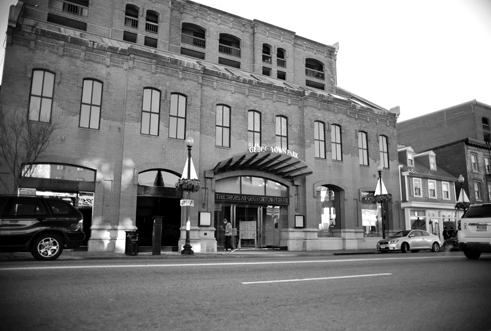 By Elizabeth WienerCurrent Staff Writer
The D.C. Department of Motor Vehicles is negotiating for space to reopen its popular service center in the Shops at Georgetown Park mall in May, an agency official told The Current.
If it works out, the 3222 M St. spot will be the DMV's fourth full-service location in the District and only outlet in Northwest, offering learning permits, disability tags, non-driver IDs and other services.
"We are in the process of securing new space" in the mall, DMV associate director Gabriel Robinson said Friday. He said the service center will be on the same below-grade floor as before, albeit in a slightly different location, and will provide the same broad range of services as the original.
The Georgetown service center closed abruptly in May 2012 as the mall was emptied for renovation by its new owner, Vornado Realty Trust. Now the multifloor shopping complex has numerous tenants, including a T.J. Maxx, HomeGoods and H&M, with an upscale new bowling alley called Pinstripes slated to open in January. Robinson said DMV is confident it will secure space there, too.
Though some drivers had criticized the Georgetown Park DMV location because of its pricey underground parking and poor transit access, the closure was greeted with dismay by many residents in western parts of the city.
While residents were initially directed to temporary space at 301 C St. NW to transact business, that location — like most motor vehicle offices in the city and indeed nationwide — was overcrowded, with long lines for even the most basic transactions.
The agency has urged residents to use dmv.dc.gov for the many services that can be completed online, including renewals of driver's licenses and vehicle registrations. But some transactions, such as knowledge tests, eye tests and photos, still require an appearance in person.
Agency officials had reportedly been seeking space in Northwest, while Ward 2 D.C. Council member Jack Evans urged the agency to reopen the Georgetown office as soon as possible. Last week the Old Georgetown Board approved, without debate, designs for signage for the new service center.
The department's other full-service facilities are located at 3220 Pennsylvania Ave. SE, 2350 Washington Place NE, and 95 M St. SW.
This article appears in the Jan. 8 issue of The Georgetown Current newspaper.