Display of U.S.-Japan Baseball History Hits Homer this All-Star Season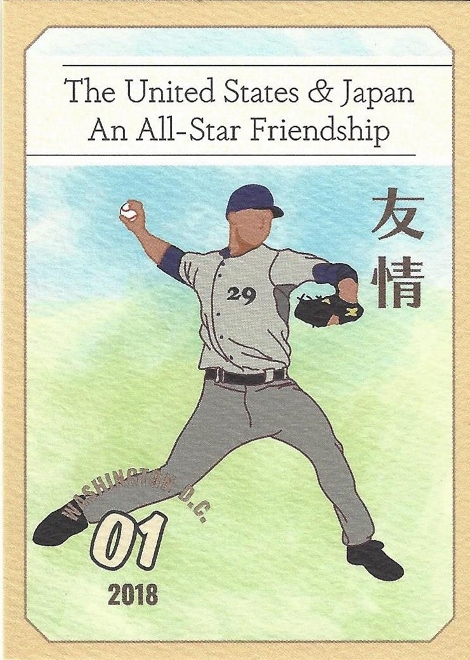 Written by Dick Barnes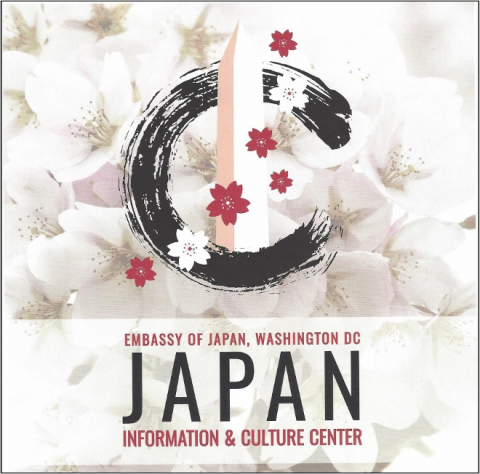 A fascinating look at 1½ centuries of U.S.-Japan baseball is available downtown during this All-Star season.
Today's American baseball fan, like me, knows about Japanese players such as future Hall-of-Famer Ichiro Suzuki, just retired from the Seattle Mariners, and rookie sensation Shohei Ohtani of the Los Angeles Angels, who have come here to star in Major League Baseball. But few of us know the seeds of that international exchange were laid a century and a half ago when American advisors to the Japanese government brought their then-new game to Japan as recreation.
The Embassy of Japan's Information and Culture Center is telling the story of baseball in Japan through an exhibition of memorabilia, documents, and narrative that is free and open to the public in downtown DC through August 10. The exhibition is open Monday through Friday except holidays from 9 a.m. to 5 p.m. The Center is at 1150 18th Street NW; its street-level entrance is just to the right of the main building entrance.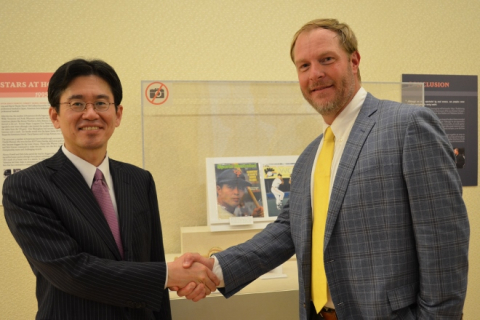 At a preview on Wednesday, Josh Stanka, grandson of an American who played most of his career in Japan, described portions of the exhibition that he made available from his personal collection. His favorite item is a game ball from the final game of the 1964 Japan Series that he pointed out to Kenichi Kobayashi, the Embassy of Japan's Minister for Economic Affairs. His grandfather, Joe Stanka, was Most Valuable Player of that championship.
Adam Berenbak, a baseball memorabilia collector with professional expertise as an archivist at the National Archives, curated the exhibition. Old documents illustrate how early competition between the countries focused on college games. For example, Wasada University played at Stanford in 1905 and the University of Wisconsin played games in Japan in 1909.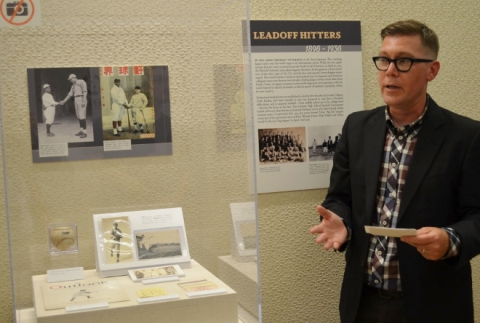 A tour in 1934 by a U.S. All Star team that included Babe Ruth ultimately helped spur the creation of a Japanese professional league in 1936. World War II intervened, but after the war, U.S. occupation authorities focused on baseball as a social tool to rebuild the country's morale, according to Dr. Yukako Tatsumi of the University of Maryland's Gordon W. Prange Collection of occupation-era publications; she compiled materials from the Collection for the exhibition. U.S. professional teams began touring Japan again in 1949.
In 1964, Masanori Murakami, the first player from Japan to appear in the majors, joined the San Francisco Giants in mid-season. He pitched well, but returned to Japan in 1965 as the result of a contract dispute between the Giants and his Japanese team.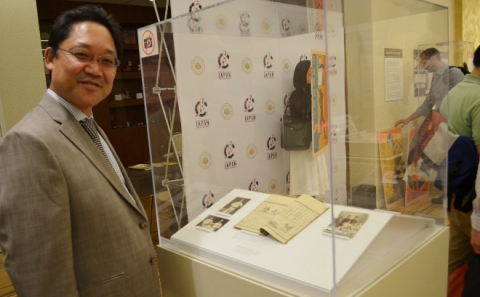 As a young reporter for The Associated Press in San Francisco, I recall writing the story of Murakami's coming to the Giants.
It was another 31 years before another Japanese player, pitcher Hideo Nomo, came from Japan to the majors with the Los Angeles Dodgers. Josh Stanka said Monday that his grandfather was involved in getting Murakami to the U.S., "but he messed up so much diplomatically that no other Japanese player came for another 30 years."
Takehiro Shimada, the Minister for Communications and Cultural Affairs, announced that an exhibition public special event on July 20, three days after the Major League All-Star Game in Washington, will feature Murakami, now 74.