Displacements and other questions face O & P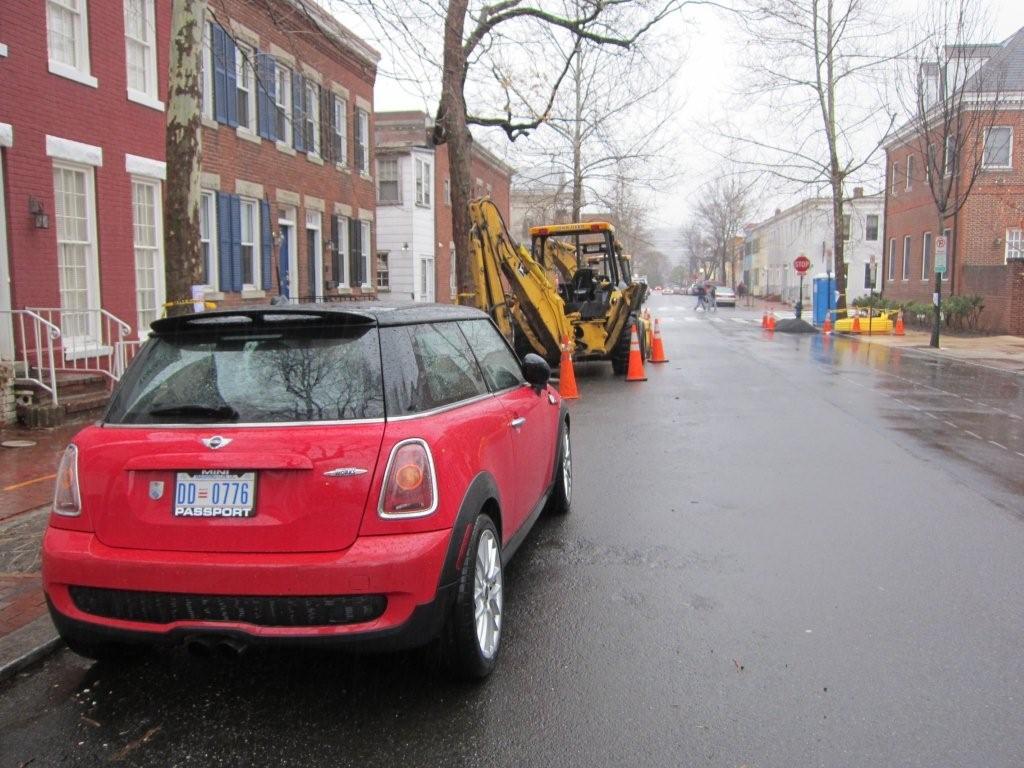 "What about the displaced underground residents?" one neighbor asked in the active Q&A session Wednesday night at the O and P Street reconstruction community meeting at Hyde-Addison Elementary.
The questions from Georgetown residents – to contractors, city utilities, forestry commission and three archaeologists – were good. "Has the presence of underground streams been studied?" someone asked. "What about the contractors doing the work, where will they be parking?" "We haven't heard anything about fiber optics, or cable. Will those services be introduced/and or put underground?"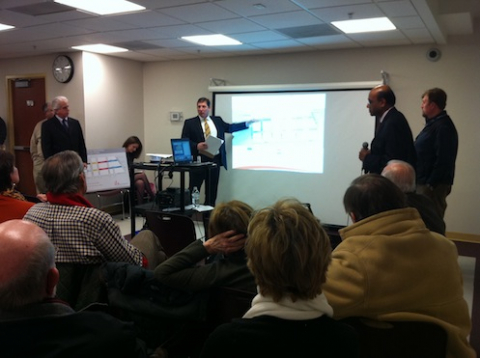 Gas was a big topic. Replacement of gas lines, which have been in place since 1927. Gas meters currently inside houses being relocated to the outside, a foot off the ground. Water and gas lines being replaced at slightly different times, trenches that will need to be dug. Conversion of the low pressure system to a high pressure system. And water – the main water lines will be replaced (a 100-year-old system) and the lateral lines to the individual properties, stopping at the property line unless you have old lead pipes, which the homeowner can have replaced under a separate and private agreement.
We were shown diagrams of the progression of the project, which moves from west to east, ending at Wisconsin Avenue. The confusing part is that there is clear evidence of road/utility work happening right now on Volta, 33rd, and Q Streets which, it turns out, are projects separate from the O and P Streets reconstruction. Are they being coordinated? All of these questions, we're told, will be addressed on the project website.
Carlson Klapthor, program analyst from the Urban Forestry Administration, talked about the 230 tree boxes that will have to be rebuilt, and about protecting the existing trees. He admitted how difficult the project would be, and that some of the trees weren't in the best of shape to begin with. The road surface, he said, around the trees, including the area of the canopy, would be removed as carefully as possible, at times by hand/shovel rather than heavy equipment, to try to preserve the root structure. "We hate to see trees taken down," he said, but safety, he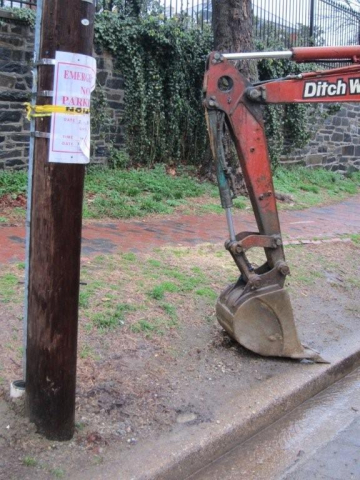 added, "trumps trees." If a tree is not stable, it will have to be removed. Most road surfaces built today, he explained, have asphalt and non-porous surfaces curb to curb, but the cobblestones were laid in a sand base, and tree roots will naturally travel towards light and water. Because of this, the roots in some cases will be under the surface of the road and as the excavation level on P and O streets will be "full depth," or 22 inches, and some of the tree roots will be impacted.
The archaeologists will be checking in on the project on a daily basis and piecing together bits and pieces of history as they go, using old Fire Insurance maps and other historical data to create a series of overlay maps that will help to illustrate the engineering of the road system over the years. Historic utilities are of particular interest to them, as they may find evidence of water lines made of brick or wood. In Annapolis, one of the archaeologists said, a log road was uncovered from the 17th century, actually low in the water table, which kept it well preserved. "We're not sure what we'll find," said Lyle Torp and Tom Bodor, who are archaeologists hired by the contractor, Capitol Paving. Nothing of note has been found so far, it was reported.
So yes, the project will be long (18 months minimum), disruptive (utilities, noise, parking) and at times frustrating, but everyone seems to agree it needs to happen. ANC Commissioners Jeff Jones and Ed Solomon said frequent meetings, informative website (with RSS feeds if desired) and communication with neighbors should help to ease concerns along the way.
"Please, ask your questions," they emphasized. "But try to do it with a smile. We all have to get through this together."
Notes and contact information from the March 9th meeting, we're told, will be available on www.fixingOandPstreets.com, including answers to the questions asked at the meeting. We're interested in seeing what will be said about the "displaced underground residents" that live under our old streets.