Dish's Rosenstein Honored by GLAA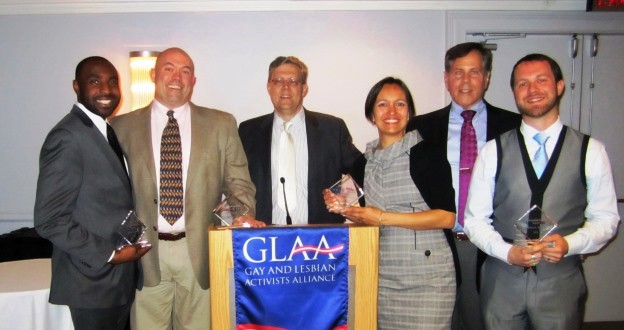 Tireless is the word most often used to describe Peter Rosenstein, whether it's as an advocate for good government, gay rights and the arts, whether it's as a political maven, sought-after for advice and support by local and national politicians at power lunches or over coffee in Dupont Circle, or whether it's as pundit in various publications, including The Dish, he's passionate, eloquent and effective. It's these qualities that led the Gay and Lesbian Activists Alliance of Washington (GLAA) to honor him last week with one of its Distinguished Service Awards for his over 30 years of service.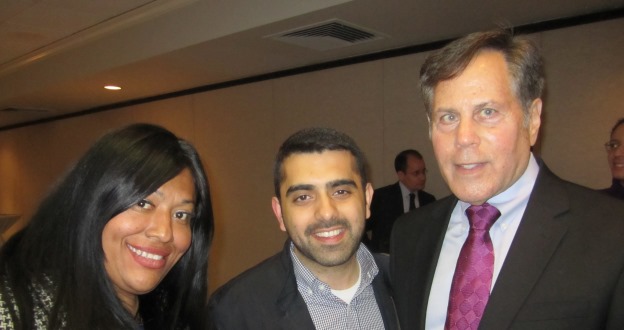 As described in the Congressional Record by DC's Congresswomen Eleanor Holmes Norton, GLAA was founded in 1971 and is the "oldest continually functioning lesbian, gay, bisexual and transgender (LGBT) organization in the United States." In addition to advocacy for full equality for the LGBT community, including helping to enact same-sex marriage in the District, GLAA every year recognizes individuals for their leadership on these causes.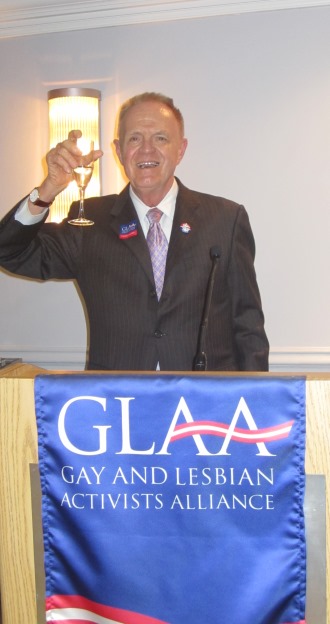 In addition to Peter, awards were handed out to
--Diana Bruce for working to bring health services and support to all students in DC Public Schools,
--Clarence J. Fluker for blogging on art, culture and entertainment and for leadership in Black Lesbian & Gay Pride Day, Inc.,
--Brent Minor for leadership on showing the LGBT community the benefits of individual and team sports, and
--Jason A. Terry for his dedication to creating a more peaceful local community and world through conflict resolution and human rights advocacy.
The award ceremony, attended by Council Chairman Phil Mendelson, was at the Washington Plaza Hotel, Logan Circle.