Dishing with The Dish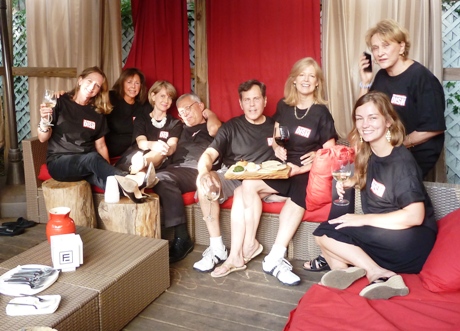 On a sultry August evening, The Georgetown Dish contributors, those that weren't on vacation or traveling on business, convened at their favorite neighborhood bistro, Puro Café for a summer get-together.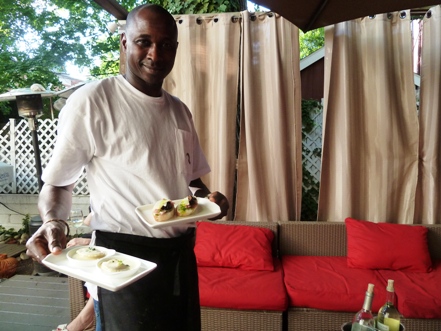 New Puro chef, Howsoon dazzled guests on the patio with wine, mozzarella-filled ravilo, crostini with salmon and herbs, warm pita with spicy feta cheese, tzatziki and hummus, roasted eggplant, olive tapenade, and Moroccan spinach spreads.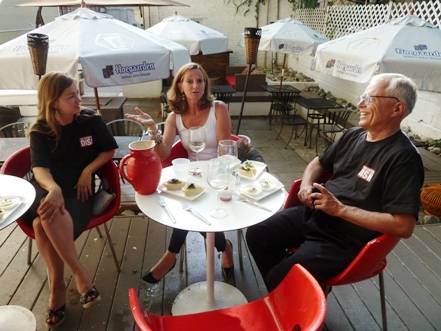 You know their work, now meet the faces: 'Community Palette' (Peter Rosenstein), 'King Cake' (Ada Polla), Leslie Kamrad, 'Off the Tracks' (Constance Chatfield-Taylor), Bill Rice, 'Living Lite' (Katherine Tallmadge), 'Runaway Spoon' (Janet Staihar) and 'À La Carte' (Judith Beermann).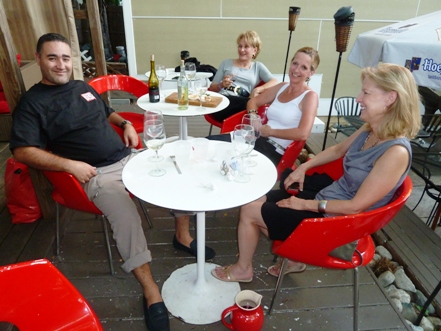 A nod to owner Rashid Hassouni who gracously hosted The Georgetown Dish for this private outdoor celebration.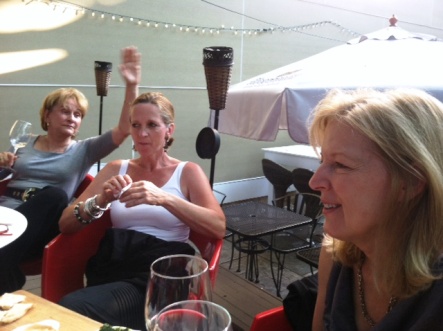 Conversations ran the gamut ... from politics (taking the pulse on Mayor Gray's tenure and Romney's VP choice) to travel (the wonders of Abu Dhabi and Qatar), and back to Georgetown (the changing landscape of business and best consignment shopping), these local journalists caught up.
A little wine later, plans for a day trip to New York City shopping trip via Vamoose (we're talking serious consignment here) and more weekly treks to area farmers' markets for healthful local produce, thanks to a knowing nudge (and offers for tested recipes) from our celebrity nutritionist, Katherine Tallmadge.