Discover Washington State Wines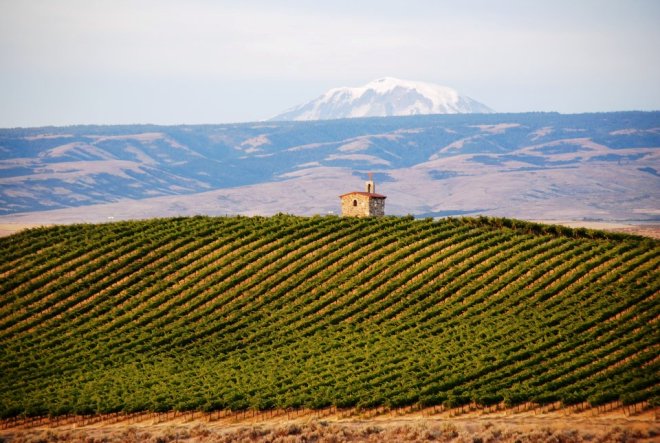 The state of Washington is the second largest producer of wine in the United States, running a distant second behind California. Washington has roughly 40,000 acres under vine whereas California has roughly 550,000 acres, according to Jancis Robinson and Linda Murphy in their new book "American Wine: The Ultimate Companion To The Wines And Wineries of the United States."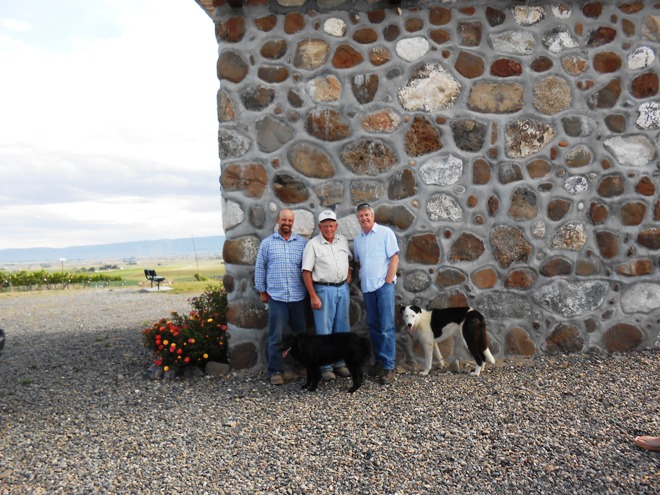 Since its neighbor a couple states to the south has such a large and disproportionate size advantage, it's easy to see why some respect and recognition for Washington wine is lacking. Not many on the East Coast, where 70 percent of American wine consumers live, really know about Washington wine. The fact of the matter is, Washington has been successful in producing high quality wines that compare favorably against any other reputable wine region for a decade or so. Washington's high quality vineyards (the genesis of all great wines) are found primarily in the Yakima Valley and Walla Walla. Many of Yakima Valley's tasting rooms and wineries are in Woodinville, a Seattle suburb on the western side of the Cascade Mountain range that is home to Washington heavy weights Chateau Ste. Michelle and Columbia Crest. However, as I found on a recent visit, driving through the pass to the eastern side of Washington where the prized vineyards are located is quite a worthy experience. Within an hour's drive, the landscape transforms from a high rocky Cascade range with plenty of dramatic mountain peaks still snowcapped in late May, to an arid, higher desert landscape full of sage brush and tumble weed. It's one of the most fascinating environment transitions you will ever see, from stately Douglas fir trees to Ponderosa pines, then to high desert tumble weed and sage with tons of hops for beer and vines for wine. The climatic and geological assets of terroir in Eastern Washington are a field of dreams for wine lovers!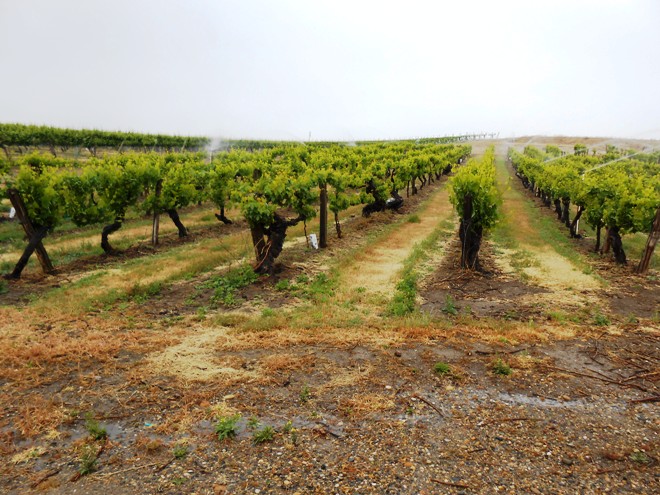 One of economic drivers for the Washington state wine industry is the consumer market that likes to tap into their own backyard. In the Seattle area, the workers of Microsoft, Amazon, Starbucks, Boeing and a few others provide well-paid, middle- and upper-class wine consumers who can and do buy locally made wines. In fact, it's odd to join someone in the area and drink wines from anywhere else, and all for good reason: the limited, higher-end wines produced here generally are lower priced but equal quality to wines produced in Napa or Sonoma. Those of us on the East Coast will find that these wines are hard to find in the marketplace. The few larger producers like Chateau Ste. Michelle, Columbia Crest, and The Hogue Cellars offer plenty of good wine, yet more mass-produced wines and are well enough distributed locally. Finding wines from the highest-quality vineyards on Snipes Mountain, Red Mountain, or Red Willow in the middle of the Yakama Indian Reservation may just as well be from Mars as far as East Coast access is concerned.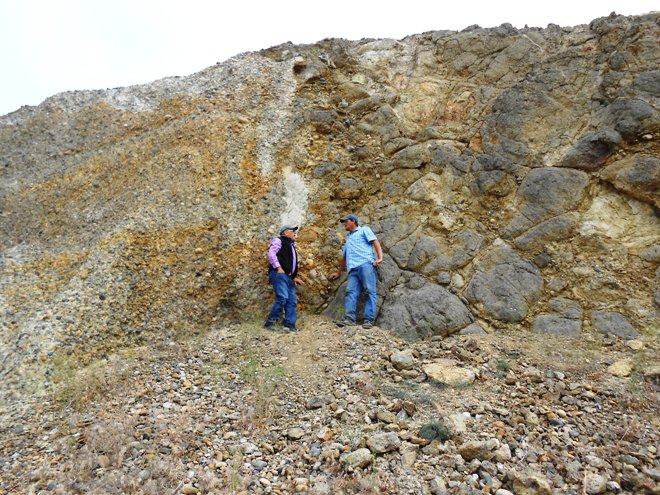 For the collector, a few wines from vineyards like the highly acclaimed Ciel du Cheval, one of Washington's most well-known vineyards, may be familiar. Winemakers like Bob Betz (also a Master of Wine) among only a few others make Bordeaux and Rhone blends and have a decade or better of experience getting consistently high scores for their wines made from this famous vineyard on Red Mountain. These regions and names are just as important as the Russian River Valley and the Napa Valley to the American wine scene and should be pursued by wine lovers here in the District of Columbia. A unique situation that exists in the state of Washington is both its blessing and its curse. Winegrowers have been so successful in growing so many different high quality varietals that it's hard to associate the state with any one or two to help the area form a wine identity. Compare that to Oregon for Pinot Noir or Napa for Cabernet Sauvignon and you get the picture. Washington state produces world-class, place-of-origin specific varietals: Cabernet Sauvignon, Cabernet Franc, Petit Verdot, Merlot, Syrah, Grenache, Mourvèdre. As you move south from Yakima Valley to Walla Walla you can go ahead and include Pinot Noir and Chardonnay, too. If this were France, we would be covering all of the regions of Bordeaux, the Rhone Valley north and south, and Burgundy, all under one umbrella and all in one U.S. state!
Geology professor Kevin Pogue from Whitman College in Walla Walla, gets many people excited about the world class grape-growing possibilities and fine terroir in Washington state. Recently featured in the New York Times article "In search for terroir with an ear to the ground" Kevin is creating a new state of the art for vineyard geological data for wine grape growing. During a recent luncheon with him he shared that a major book is in the works regarding next generation vineyard geological research and his data which is being published by University of California Press. A work I predict will have impact far beyond the vineyards of Washington state.
A noticeable "can do" American spirit is obvious when you talk to people in the Washington grape-growing and wine making communities. Throughout the state, I found people obsessed with vineyards, where great wines are made first and foremost. So, can Washington state wines catch up to California for quality? You bet, they already have!
The secret to accessing Washington state's high-quality wines here in Washington, D.C., is to ask a wine store to track them down or get wines shipped directly from the producers. Here are just a few people making incredible wines and some best in class future Washington Grand Cru vineyards to seek out wines from.
· Bob Betz
· David O'Reilly (Owen Roe)
· Red Willow vineyard
· Ciel du Cheval vineyard