The Diorissimo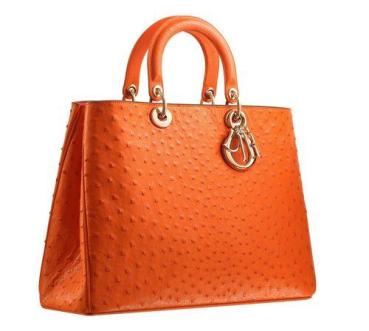 Announcing: The Diorissimo. Dior's latest "it" bag and one you'll be sure to covet. It's a personal new handbag favorite of mine because it's the perfect tote for busy DC ladies since I can fit everything I need inside, including my iPad (which can fit in the carrying case inside the bag you'll see further below) and because the bag is extremely limited. Only a certain number of stores in the US will receive The Diorissimo and those stores will only receive a limited amount. Why, you ask? For exclusivity, but of course. The Diorissimo is for the discerning client and with a price point of 4K+, I'd expect nothing less. I mean, when you pay up for a fabulous handbag, would you then want to see every other woman walking down the street with your bag? No thanks. I mean, let's face it - even the infamous Hermes Birkin bag is becoming sort of a dime a dozen these days, no? So Dior cleverly delivered The Diorissimo with a soft launch for it's elite clientele in-store- and by invite-only the first few weeks leading to the official launch and now limits the number of bags produced.
Now on to the bag itself! Here are a few of my favorites:
Crisp white - you can't go wrong with this neutral color. It's the quintessential summer tote and every woman should own a white handbag. And don't fear purchasing this color because you're afraid of dirtying it up, just treat it with TLC every time you carry it.
For a pop of color (POC), I love this bright pink. It's girly, flirty and fun and looks great if you use it to brighten up a neutral look or paired with navy blue - one of my favorite color combos with bright pink.
I love the tweed Diorissimo. It's the perfect light tan color that you'll be able to carry with you whether dressed up or down. Love, love, love it!
As for the inside of the Diorissimo, take a look (you'll see the interior case I was talking about above which can fit your iPad!):
Oh and here's a swatch of all the color combos The Diorissimo comes in:
Okay, so what do you think?! If you're interested in finding out more about The Diorissimo, shoot me an email at mydcstyle@gmail.com.
XOXO
~MyDCStyle