Culture
|
October 2, 2023
|
DIGEST DESIGN XVIII: Ehrengard
A humorous Danish period drama directed by Bille August with set design by the Queen.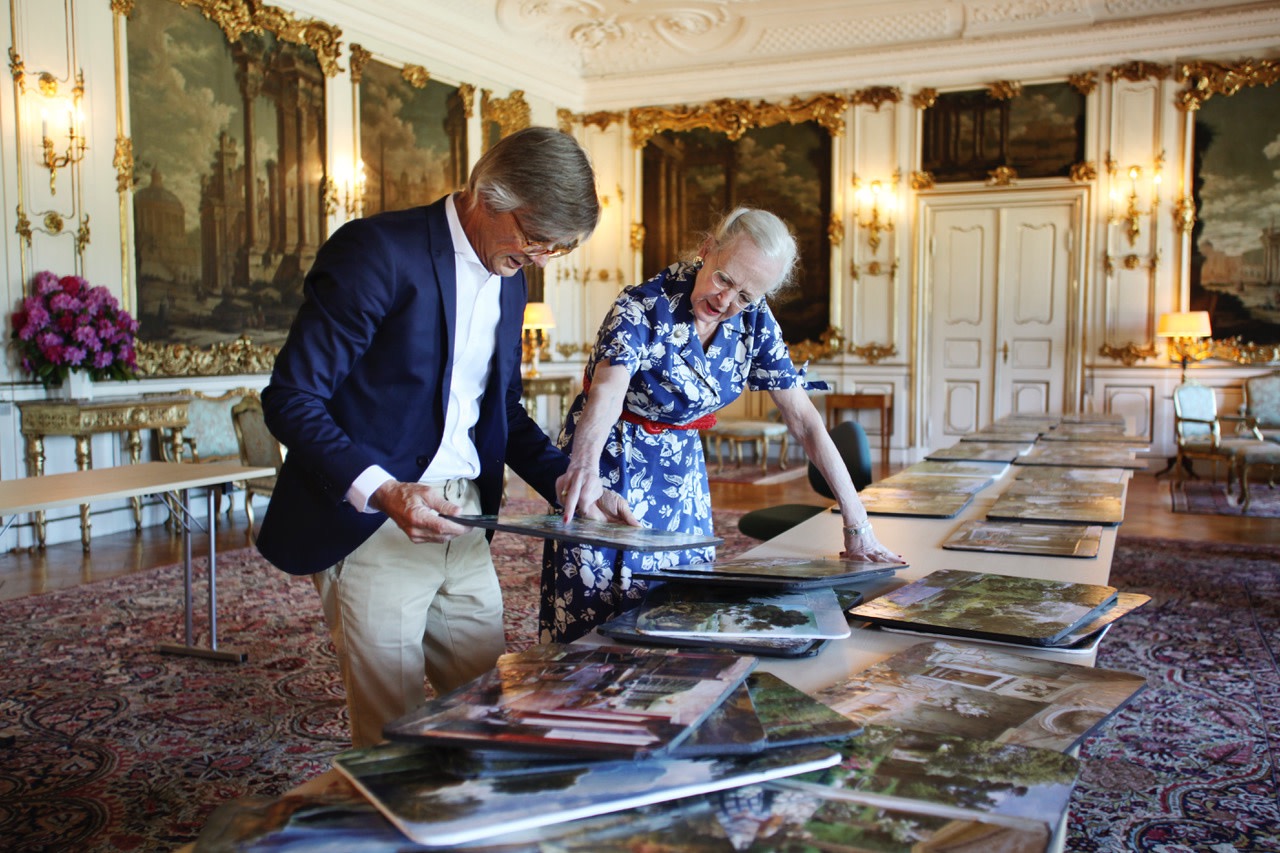 So many reasons to love Denmark. I just found a new one: Ehregard: The Art of Seduction. 
Where else in the world is there a royal monarch ruling the country for 50 years, not afraid to disinherit her children for their own good, who's a decoupage artist, and now creatively directing the film adaptation of an Isak Dinesen (aka Karen Blixen) novel?
Queen Margrethe II designed the sets and costumes, brought her dachshund to production, happily smoked in public whilst altogether transforming an enchanting fairy tale into a stunningly wondrous, witty story of seduction for Netflix.
Set in the early-19th century in the Grand Duchy of Babenhausen, the story revolves around the desire of the court painter, Herr Cazotte, to seduce Ehrengard, maid of honour to Princess Ludmilla.
Before she played the Grand Duchess in farcically fantastic style, Sidse Babett Knudsen was last seen in Borgen. It's a small country. The actors are everywhere. This whole cast delights.
Must watch Ehrengard. Then must watch Lifting The Veil: Behind the Scenes of Ehrengard.