Homes
|
September 20, 2022
|
DIGEST DESIGN XV: Hugh Jacobsen Mausoleum
Mirrored pavilion a fitting tribute to the great architect.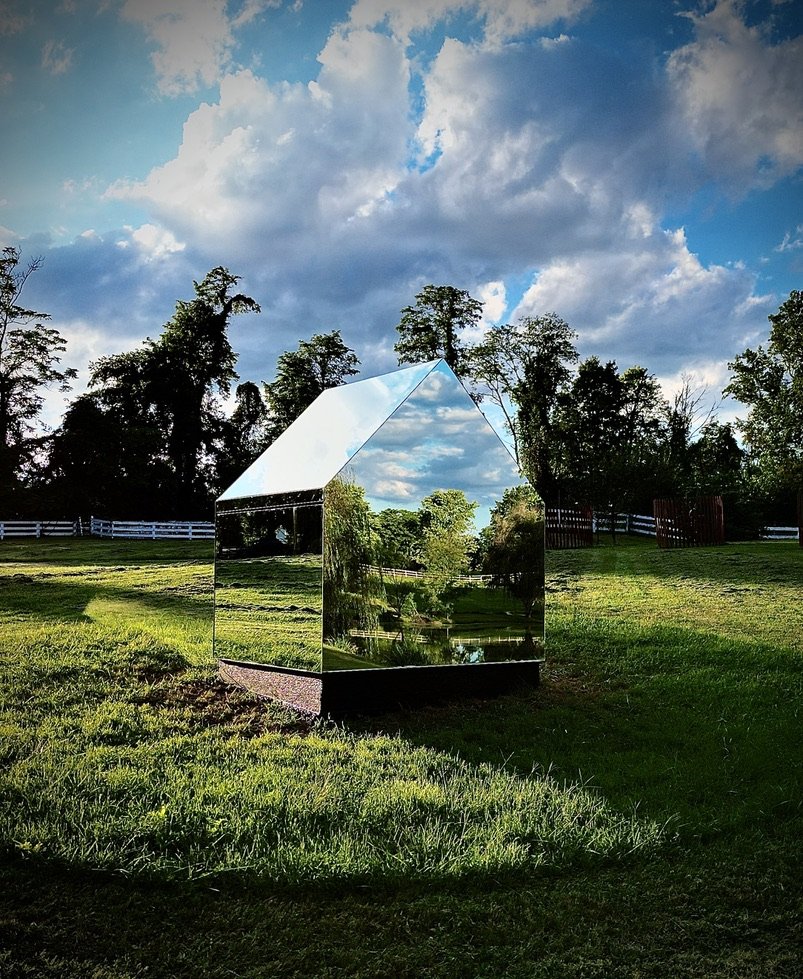 "Always plant lavender to make your lawn look greener," Hugh Newell Jacobsen said in a college lecture he gave too many decades ago. I've been a fan ever since. For a decade I lived around the corner from his son Simon and a block from the first Jacobsen home I ever adored, his Tuscan villa on Q Street in Georgetown.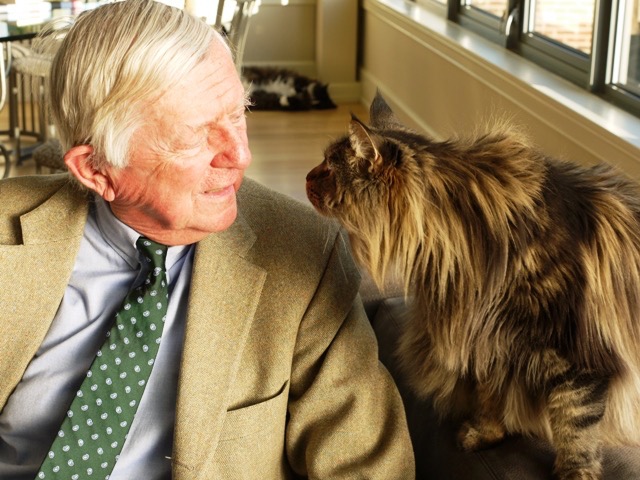 Hugh Newell Jacobsen is now interred in the courtyard of Christ Church Georgetown, which was his initial request. Simon explained, "But his time out here on Margo Farm in his sunset years allowed him to fall in love with the rolling hills and meadows that reminded him of Wales. He also loved all the the signs for the town next to us that said 'Paris.' So it seemed appropriate that his 'other remains' be interred here overlooking the orchard and pond."
Something else Simon shared and which further endeared me, "Hugh Jacobsen was such a Francophile that he just decided he was, at the end of the day, French. He left serious and thought out instructions for me to also scatter his ashes in his favorite restaurant, Brasserie Lipp, on Boulevard Saint-Germain-des-Prés, in Paris. The legality of that is still being quietly researched."
One hour west of Washington, D.C. in the enclave of Delaplane, Virginia, lays the final resting place of Hugh Newell Jacobsen, Architect.
The mirrored pavilion was designed and constructed using many of Hugh Jacobsen's unique details and methods. Clad in single pieces of Low-E Starphire mirrors, it is traditionally framed, like many of his houses, in 2x4 and 2x6 framing and plywood sheathing. Inside, Hugh's ashes sit contained on a stainless steel and bluestone plinth.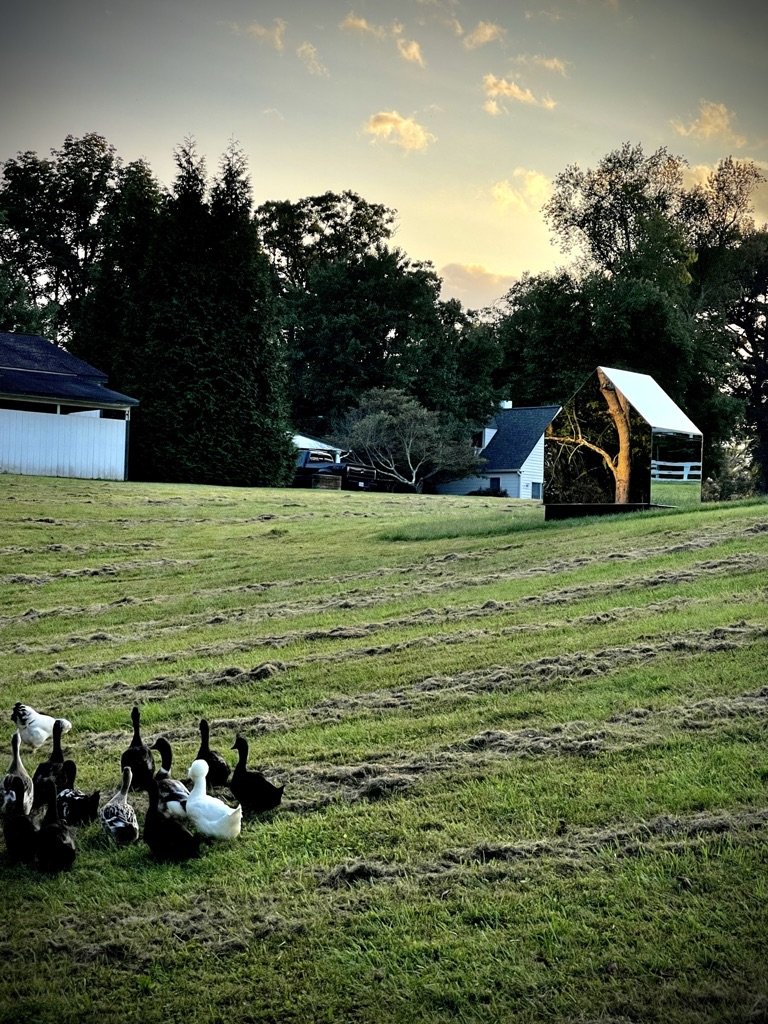 The proportions of the little pavilion are those of significance to the Great Man himself: It is 6'-0" wide (his height), it is 3'-11" deep (his birthday) and it faces Michigan and Washington at each gable.
The mirrored mausoleum resides on the estate of his son and business partner, Simon Townsend Jacobsen.
Visitors are welcome by appointment. Please contact Veronica@jacobsenarchitecture.com