Style
|
October 3, 2023
|
DIGEST DESIGN XIX: Cuan Hanly
Not so far Away from Paul Smith and Jack Spade.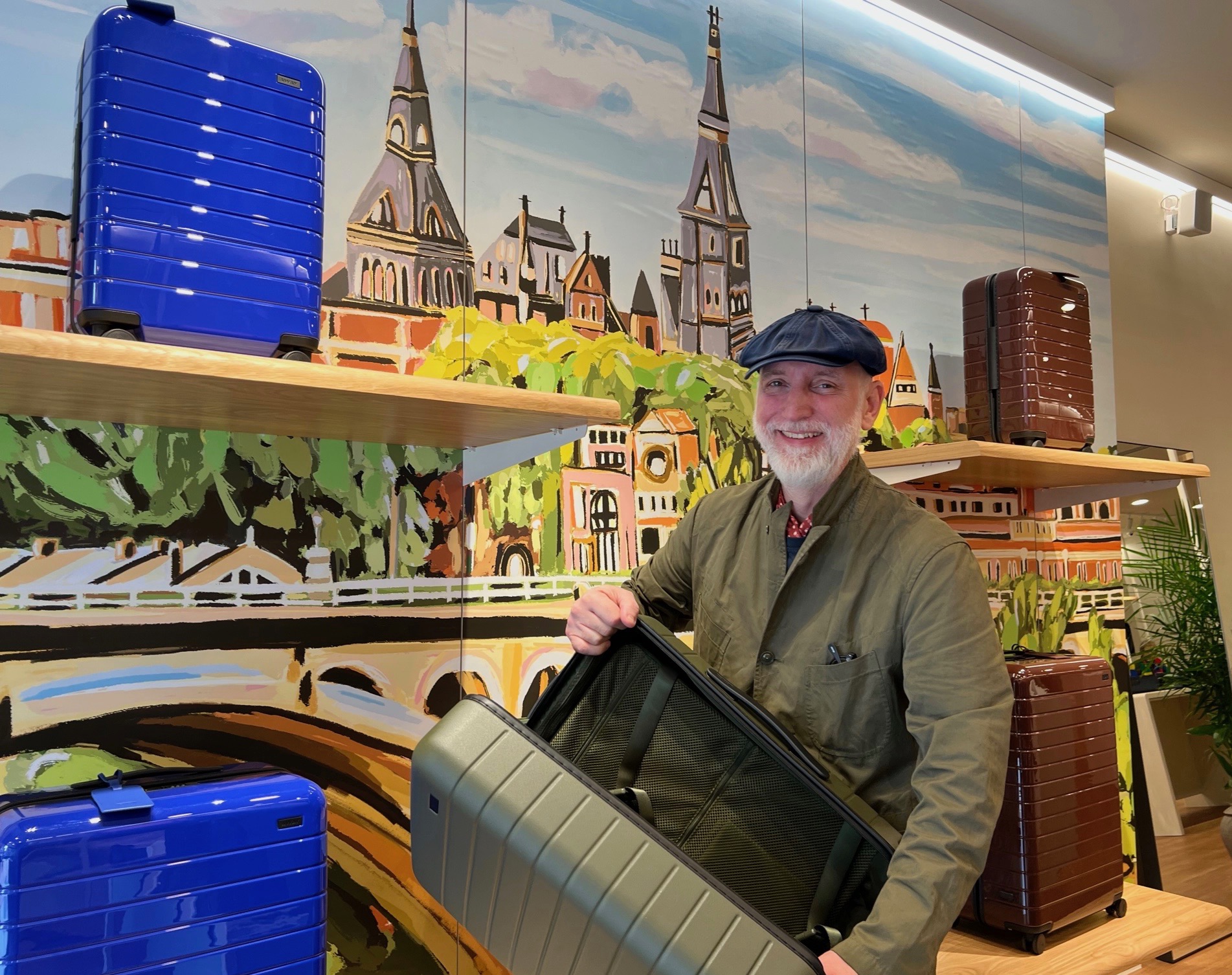 When I met Cuan Hanley last week in Georgetown at Away and learned about his experience in the product design industry, it clicked. Minimal, functional, stylish. Just like the man in his olive Engineered Garments jacket.
Leading the way at Away, Cuan Hanly is Chief Design Officer for the global lifestyle brand that's transforming travel through inspiring products.
With his eye for innovation, Hanly is helping "widen the assortment for durable products for your personal style, making it part of your wardrobe."
Since the brand started in 2016, they have continued to evolve as the world in which we travel continues to change. They reinvented a bigger carry-on, introduced a sturdy ergonomic flex handle, an internal compression system and a durable polycarbonate shell with clam opening. 
With the recent launch of outdoor-focused product line, F.A.R. – For All Routes, they've taken a sustainable approach to how they build the product and combined it with a new style-driven take on a generally utilitarian category, made from responsibly-sourced raw materials, down to and including the zippers, mesh, and webbing.
Hanly explains, "As we look ahead, sustainability is definitely top of mind for Away. We recognize and embrace that we share a responsibility to care for the world in which we and our community live, work, and travel."