DIGEST DESIGN V: Wall to Wall With Martha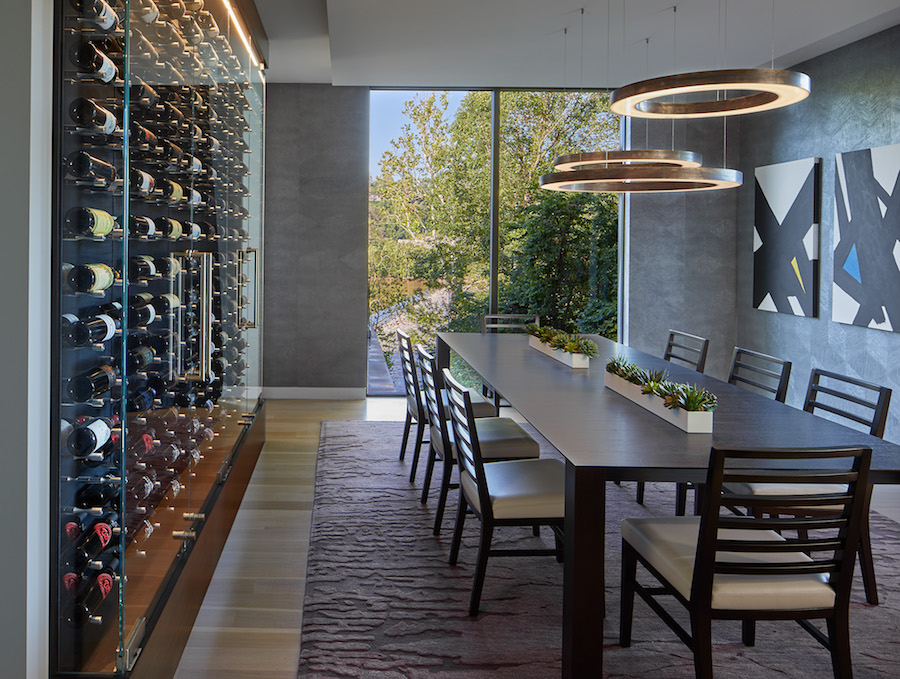 On a recent visit to a spectacular new build contemporary, I noticed that Martha Vicas utilized luxury fabrics and applied texture to walls throughout the residence. I was intrigued.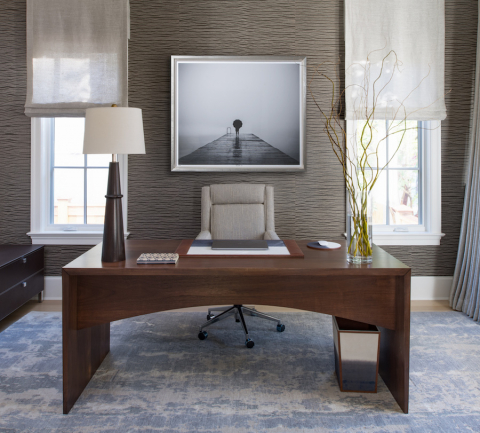 DISH: What do you think explains the recent comeback in wall coverings?
VICAS: It is always hard to say what drives a trend. It is clear that wall coverings have become more diverse and creative over the last ten years. I think some of that stems from technology. Digital printing and other machinery has increased the breadth of offering while lowering the cost to produce. Keep in mind that traditionally, wallpapers were created by hand with a roller mold that was dipped in paint and dragged across paper. Some wall coverings are still made this way!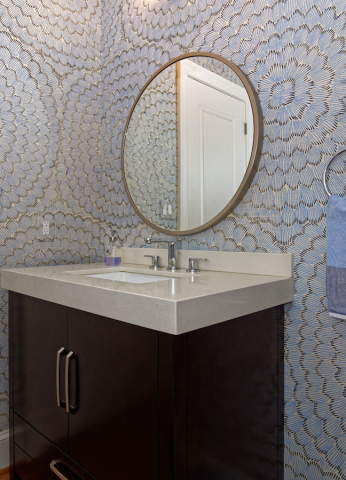 DISH: In which rooms do you most often choose wall coverings?
VICAS: Powder rooms win hands down. That is a space to take risks. Dining rooms are a close second followed by accent walls in living rooms and foyers.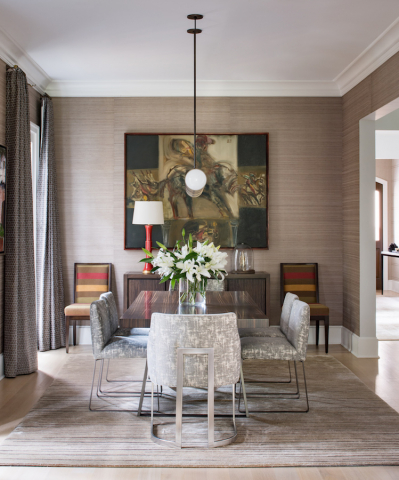 DISH: How do you decide on textures and patterns, scale, colors?
VICAS: It depends. The paper can drive the scheme of the entire room sometimes. A client may find a paper that they absolutely must have in their home and we work around that. If that is not the case, we select a paper to enhance some other part of the design. For example in this picture, we used the texture of the paper to add dimension that would stand up to the cabinets and the wool menswear paper on the walls of the bedroom.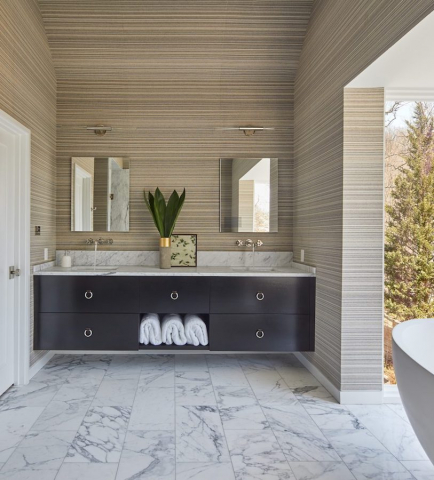 DISH: Do use wall coverings instead of or in addition to wall art, sconces etc?
VICAS: Not usually but we have occasionally framed some wallpaper panels. There are beautiful hand-made products being produced that look sensational when framed or put in a plexiglass box.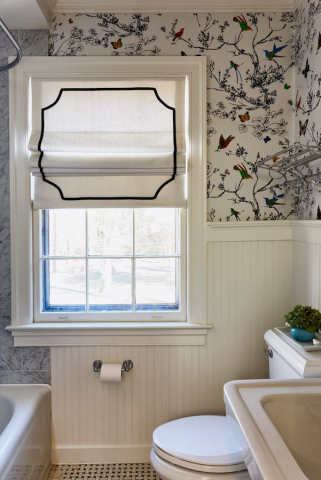 DISH: Are your clients generally immediately receptive to the idea of fabric and texture?
VICAS: Yes, I occasionally work with someone who starts off saying that they do not like wallpaper because they remember their grandmother's house having loud patterns on every wall. Usually once I show people what they can achieve with paper and how subtle some of them are, they are sold. Grasscloth is a wonderful starter paper. It adds texture and interest and comes in literally hundred of colors.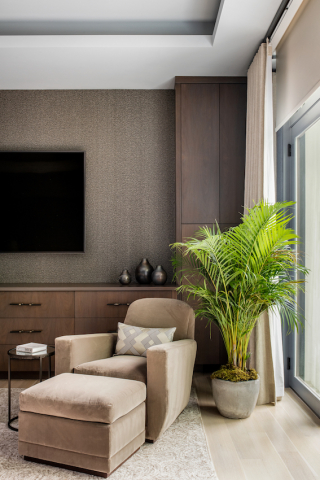 */
DISH: In what circumstances do you advise using paint over wall coverings?
VICAS: If there is a fear of damage. For example, I wouldn't use anything but vinyl wallpaper in a busy family bathroom with young children. Sometimes you want the simplicity of a white wall, sometimes you want simple, saturated color on walls because there is so much texture in the room already.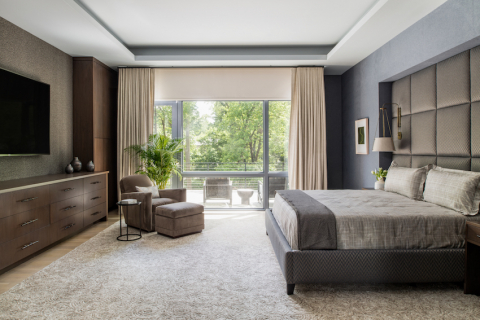 DISH: Do you have some favorite vendors you'd like to share?
VICAS: Phillip Jeffries is one of our favorites. Schumacher, Elitis, Arte and Maya Romanoff produce stunning products. Porter Teleo makes artistic handmade papers and coordinating fabrics.
DISH: Do you find inspiration from the client's other furnishings and space before selecting wall coverings or do you often like to design around a great wall covering?
VICAS: BOTH!