Dig Opens in Georgetown
Georgetown's latest fast food casual restaurant.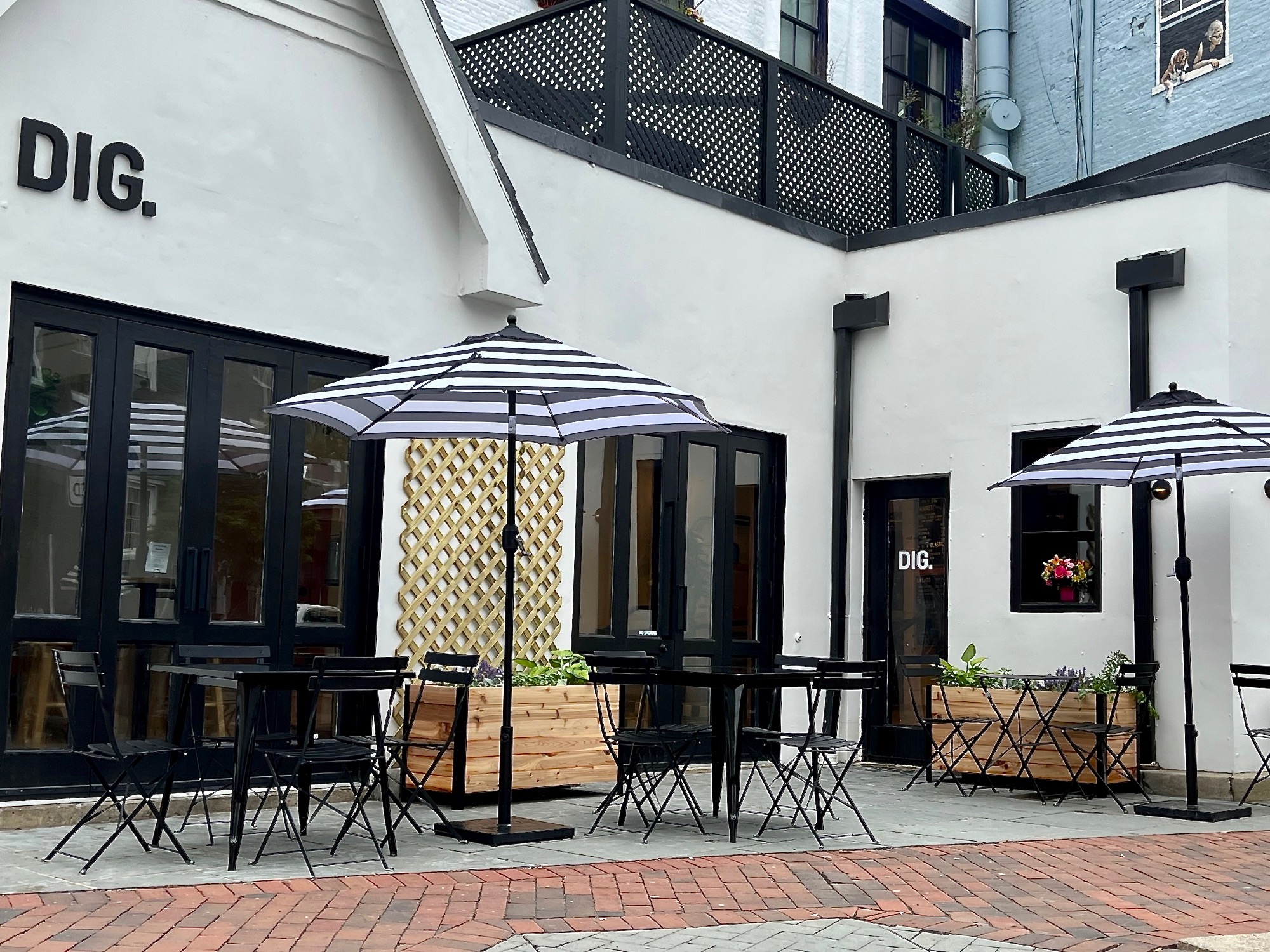 New York-based chef-centric Dig eatery has opened at 1301 Wisconsin Avenue, in the spot that once housed a Little Tavern and more recently Paolo's Ristorante. Notice the charming trompe l'oeil still on adjacent brick wall.
Dig Georgetown's chef, David Saffell, operates on "100 percent scratch concept" principles which he defines as: "all about using small, artisan farms and purveyors," where the restaurants are as "farm-to-table as a restaurant [can] possibly be…  and only locally sourced "whenever possible." Chef Saffel previously helped open the Gaylord Hotel in National Harbor, served as Sous-Chef at True Foods Kitchen in Merrifield, and cooked for the Clyde's Restaurant group and The Hamilton a block from the White House.
Their menu includes house made sandwiches, bowls, fresh-baked focaccia, kids' options and a selection of desserts. 
Proceeds from April 30th opening day walk-in sales will be donated to the Hoya Hub Food Pantry, located on Georgetown University's campus.