Didi Cutler Hosts CARE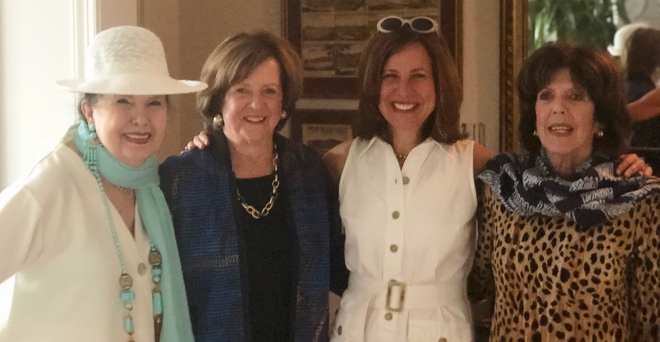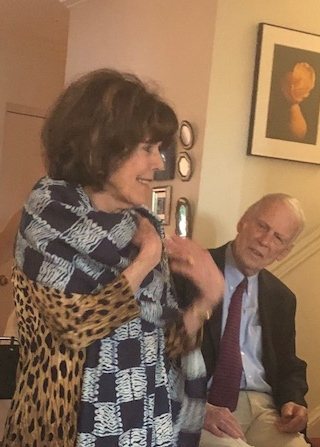 Georgetown's Didi Cutler hosted a gathering Thursday that included Kosovo's Ambassador Vlora Çitaku and former Yemen Ambassador to the U.S. Abdulwahab Al-Hajjri, for a reception to highlight the philanthropic works of CARE around the world.
Çitaku captivated the group as she told of her personal journey from being a refugee during the Kosovo War, to becoming a journalist, then being a member of Kosovo Parliament, and then rising to be ambassador to the United States.
In addition to Didi and Walter Cutler, reception hosts were Lynda Webster, Colleen Nunn, and Martha Brooks (chairman of the CARE's board of directors) and the Yemen ambassador.
The Power Player attendees included Jackie Finn, Juleanna Glover, Maxine Champion, Judith Terra, Ginny Mars, Dorothy and Bill McSweeny, Barbara Hawthorn, Cindy Kim, Sofia Gegechkori (public affairs/communications counselor for the Embassy of Georgia) and Julie Murphy.
A key purpose of the afternoon was to introduce individuals to CARE's Global Leaders Network, a relatively new inclusive entity that holds informative receptions at foreign embassies in order learn more about the hosting nation as well as CARE's overall mission. The network is organized by Beth Solomon, CARE's managing director of external affairs & development.
CARE's work in 94 countries – helping refugees, victims of famine and the poorest – saves lives, lessens the factors that can lead to violent extremism and helps the most vulnerable recover, and rebuild after disaster.
CARE also is emphasizing the empowerment of women in economic development and in the realm of education.
Care's National Conference will be May 21-23 in Washington, D.C. Among the speakers slated are PBS' Judy Woodruff, CARE CEO Michelle Nunn, former Homeland security advisor Fran Townsend and former U.S. Deputy Attorney General Sally Yates.