DiCaprio & Manatees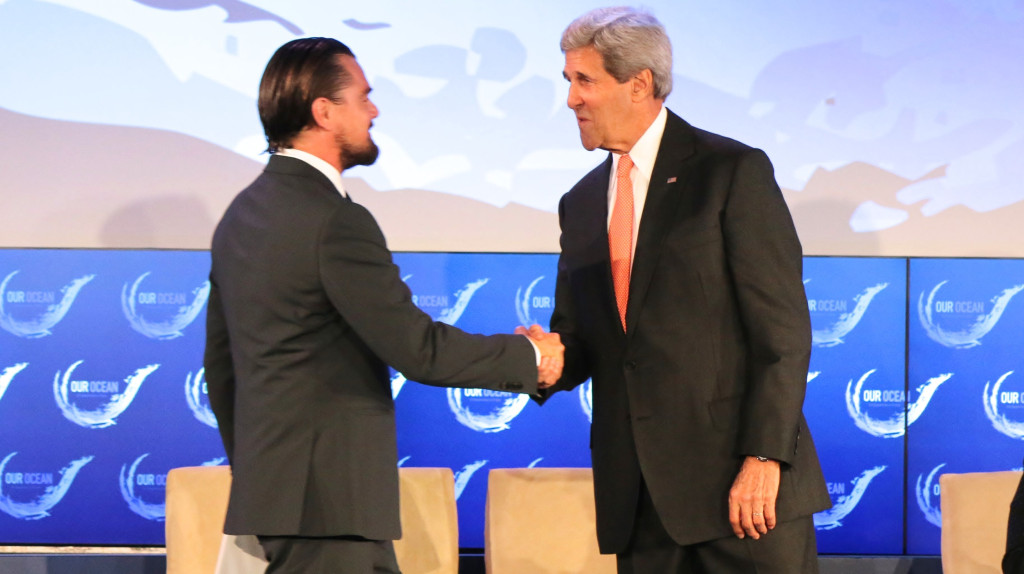 "I will refrain from a whole bunch of puns about the movie Titanic and the ocean," joked Secretary of State John Kerry to an eager crowd packing the auditorium of the State Department. "See, I just got away with that……….."
Kerry knew that the policy wonks and activists on hand were happy to see him during the two day "Our Oceans" conference being held by the department, but that the upcoming speaker was easily about to steal his spotlight.
Cue Leonardo DiCaprio: The dashing actor and playboy who is memorable for his roles in The Wolf of Wall Street, The Great Gatsby and of course, James Cameron's oceanic epic, Titanic. DiCaprio was on hand though to show a much more serious side though than anything to do with his films–he was invited to speak because of his dedicated commitment to the oceans and wildlife through the work of his group, The Leonardo DiCaprio Foundation.
He said that his first splash into philanthropy came about when he was inspired to try and help save the Florida manatee and that since then, the plot has set itself.
"I've learned that with each passing day, so many of our aquatic species are in jeopardy. Not because of nature's unpredictability but because of human activity" he explained to a room filled with bureaucrats, legislators, military and scientists–and yet nobody could look away.