Depp & Popcorn in Rose Park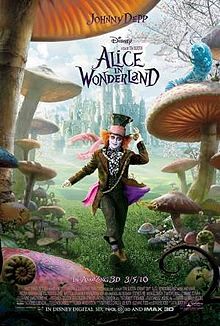 Get out of the house and meet your neighbors on Saturday, September 8 in Georgetown's beautiful Rose Park. See a free Johnny Depp movie, munch on free popcorn, and say hello to new and old friends -- and goodbye to a hot summer.
If you wish, bring chairs, blankets and a picnic. The film will be shown on a big outdoor screen. No ticket required.
Beasley Real Estate and Jim Bell, founder and managing partner at the firm, are sponsoring the film night.
Going into autumn, "we want neighbors to meet other neighbors," Bell said.
Saturday, September 8
Location: Rose Park, 26th & O in Georgetown Film: Alice in Wonderland with Johnny Depp
Set up your space at 7:30 pm; Movie starts at 8:00 pm.
Free fresh popcorn and free bottled water.