A Delicious Spot, Malmaison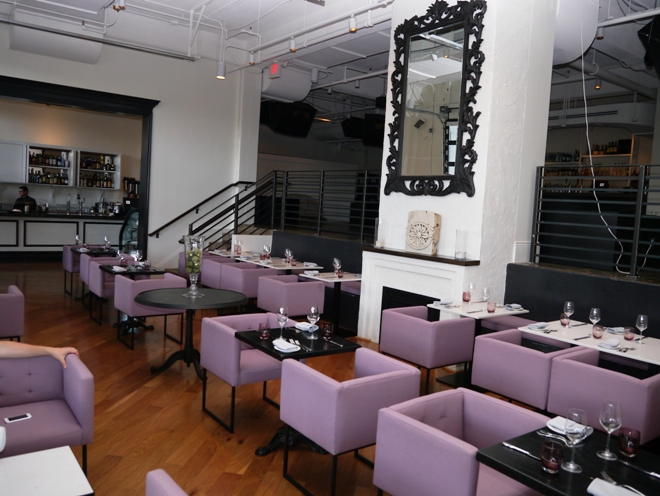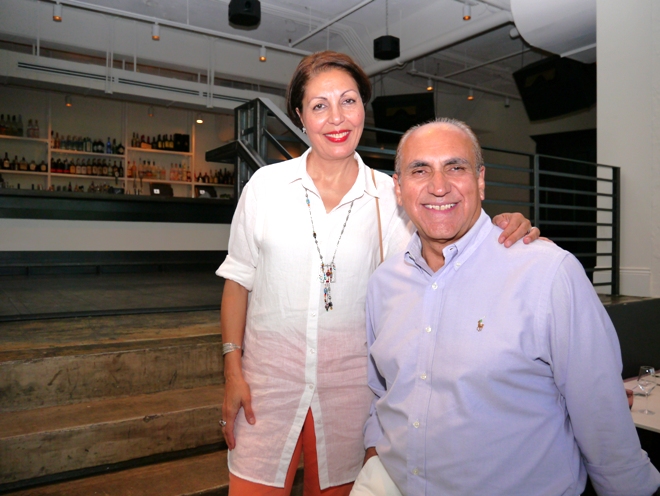 As Joséphine's daughter, Hortense, was known to have called the Bonaparte family's estate outside of Paris, "a delicious spot," so too is Georgetown's latest upscale French café and bar.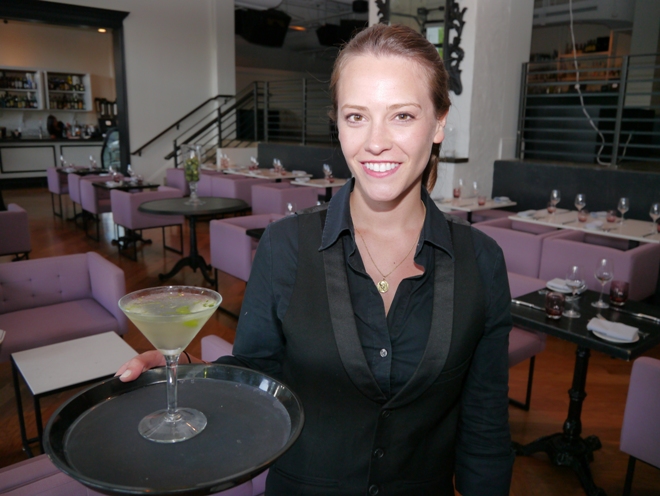 Malmaison, like the Popal family restaurateurs' other D.C. establishments (Napoleon Bistro and Café Bonaparte), offers fine dining with a comfortable Euro-chic vibe. Located on Water Street under the Whitehurst Freeway, the two-floor industrial space has views of Rosslyn and Key Bridge from its floor-to-ceiling garage door windows. Equal parts loft lounge and cozy dining room, the decorations in signature soft lavender on everything from upholstered seating to espresso cups and table linen, are an elegant contrast to the oversized black lacquered furnishings.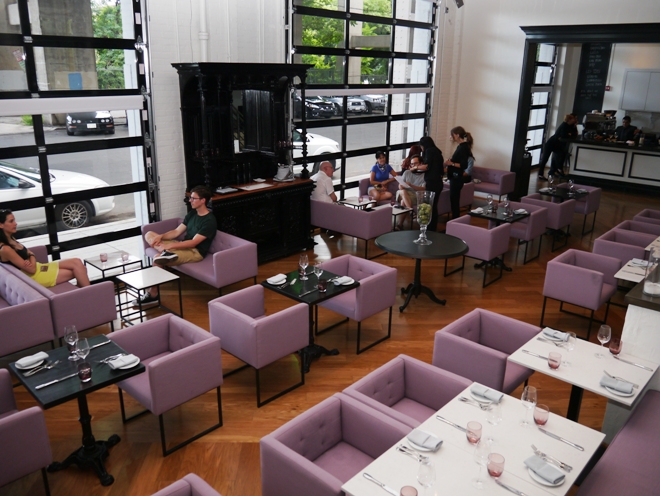 The artisanal French liqueur, St. Germain, made of elderberry flowers, infuses many of the refreshing house cocktails, especially "Garden Gimlet," a blend of Citadel gin, fresh basil, rosemary, and yes, St. St.Germain.
The culinary team, headed by Gerard Panaud, has created a menu appealing to carnivores and herbivores alike. We started with the soup of the day, a fresh creamy artichoke with fragrant garlic. For appetizers, we tried the sautéed shrimp with ginger, mango and spinach and a foie gras medallion salad with asparagus and frisée.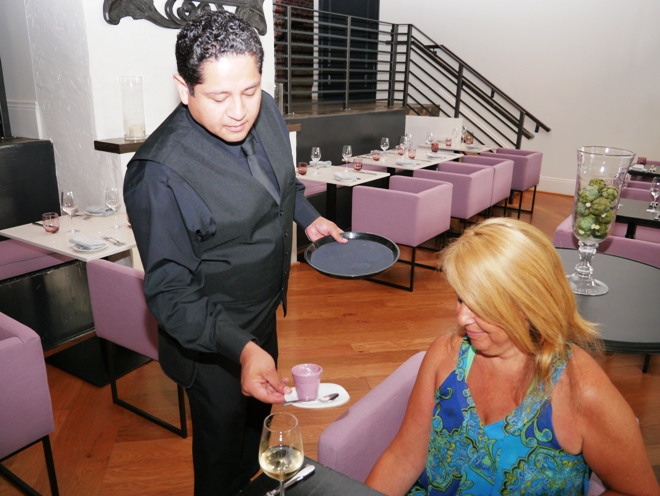 A smooth Gamay & Pinot Noir from Domaine Maison accompanied entrées of braised boneless short ribs with Bordelaise sauce and braised lamb shanks in a bean medley and mint sauce. Other dinner selections included a ravioli and bouillabaisse of vegetables in a safrron broth.
From cocktails to dessert (a mango tart with passion fruit sauce), service and presentation was as elegant as the surroundings.
Malmaison, at 3401 Water Street, is now open for breakfast, lunch and dinner. Tel: 202.817.3340