Dear Casey, thank you for our new trees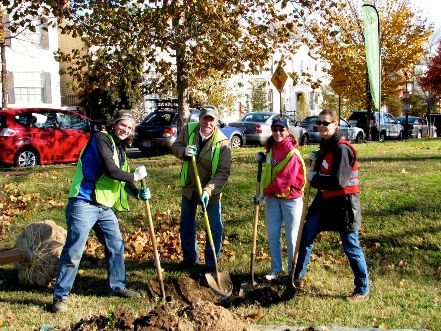 Last Saturday morning you donated and planted 15 trees in Georgetown.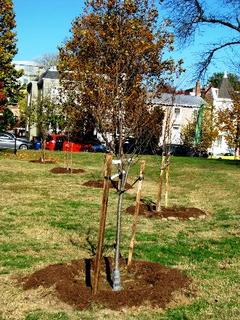 Your staff, along with volunteers and citizen foresters planted eight trees in and around Rose Park and the remaining seven along Dumbarton and P Streets. While you were here, you removed dead trees, and spruced up our tree boxes.
Since 2005, your flagship Community Tree Planting Program has been planting trees in neighborhoods across the city, for free. Your support of Trees for Georgetown has been especially generous.
We attached a laminated personal note to each tree you planted, explaining your wonderful program with instructions on caring for our new trees.
Friends of Rose Park thank you!