Dean & DeLuca in Georgetown is Closing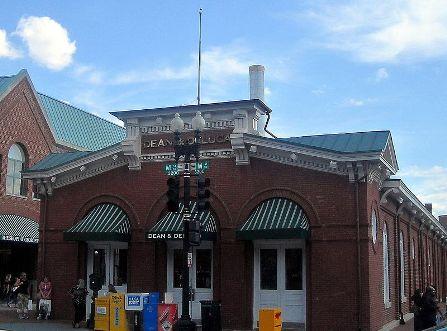 Plagued by food safety issues in recent years, Georgetown's Dean & Deluca will be closing August 1, 2019.
According to DC Eater, not only is the 42-year old New York-based food emporium shuttering its DC location but "Within the past two weeks, stores in Napa, California, and New York have closed. Dean & DeLuca's new pilot cafeteria-style restaurant, Stage, is in the process of closing, according to the New York Times. (It's expected to reopen elsewhere.) Reports of rapidly emptying shelves at some of the U.S. locations, suggest that more closures are imminent."
"Dean & DeLuca's vendors — bakeries and patisseries that supplied many of the store's pricey gourmet breads, cakes, and cookies — were the first to sound the death knell of the chain. The New York Times reported at least four New York vendors, including Bien Cuit and Eleni's Cookies, were owed tens of thousands of dollars. And for months, small businesses have turned to social media to complain about the company's outstanding debts."
*/
Read more here.