DC's Premier Matchmaker Surveys Singles to Reveal The Ideal Valentine's Day Gift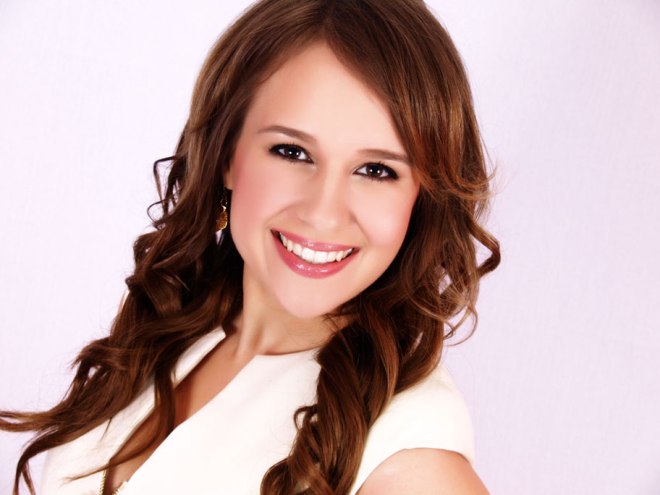 When it comes to sex and lingerie this Valentine's Day, women are mostly only interested in it within the context of the Fifty Shades of Grey premiere. According to a survey of over 1,100 singles by It's Just Lunch, the premier dating service for busy professionals, lingerie is pretty much the last thing women want to receive for Valentine's Day, coming in behind flowers, jewelry, chocolate and even a simple card.

Men, on the other hand, want sex this Valentine's Day – and not just as something they watch on the big screen. Fifty percent of men said they wanted sex as a gift, their overwhelming first choice ahead of a weekend getaway or tickets to an event. Just twenty-two percent of women chose sex among their top three gift choices.
As it turns out, Valentine's Day brings out the hypocrite in us all. Nearly one-third of both men and women surveyed said they feel "indifferent" about Valentine's Day, with another 17 percent saying it makes them "miserable," "stressed" or "dreadful." Yet, over 70 percent of those same men and women expect to spend Valentine's Day with someone if they've been on four or more dates.
People may be indifferent, but they still want a gift. Only 17 percent of men and 6 percent of women said they wanted "nothing" for Valentine's Day. Of course, the gift should be commensurate with the length of the relationship. Fifty-nine percent of men and 49 percent of women said they don't expect a gift if they've been dating less than a month. However, those percentages dropped by approximately half once people were dating one to three months.
"Play it safe if it's your first Valentine's Day together," advises Krista White Matchmaker, President of It's Just Lunch here in the Metro DC area. "If you've been on at least a few dates together, make plans together sometime over Valentine's weekend and invest in at least a card and a small gift."
Other interesting survey findings include:
Men expect to spend Valentine's Day together sooner than women. 38% of men expect to spend Valentine's Day together after 1-3 dates while only 26% of women felt the same way. 19% of women don't expect to spend Valentine's Day together until 10 days or more (vs. 6% of men).
Both men and women want to do "something" on Valentine's Day. Men would love dinner at a place with significance in their relationship or a weekend getaway while women's top picks for Valentine's Day activities are a weekend getaway followed by having him cook a meal at home.
Heartless? 10% of men and 5% of women have either broken up with someone (or thought about breaking up) to avoid the stress of Valentine's Day. Interestingly, 19% of singles report being dumped before Valentine's Day.
About Krista White Matchmaker
Krista White, better known as "The Professional's Matchmaker" is the president of the Matchmaking company It's Just Lunch, located in Washington D.C. Krista has been featured as an expert in The Wall Street Journal as well as ABC, CBS, NBC and Fox Network affiliates. Her clients include multi-millionaires, politicians, high-ranking State Department officials, professional athletes, and ambassadors to foreign nations. Krista is a Certified Matchmaker (CMM) as well as a Certified Professional Coach (CPC). She has authored 2 Amazon #1 Best Selling books Lies, Lust and Love Over Lunch & Co-Authored Successonomics with Steve Forbes. Contact her office at 202-466-6699.
About It's Just Lunch
It's Just Lunch is a specialized dating service for professional singles. It's Just Lunch's dating specialists save singles from the frustration of having to search through seas of online profiles, or play endless e-mail tag. The company, which has arranged over a million first dates over the past 23 years, handles everything in a personalized and efficient manner – from finding the right matches to making all the arrangements for lunch, brunch or after-work drinks. It's Just Lunch was founded in 1991 and has grown to service over 150 cities within the U.S. and internationally, and has many wonderful success stories. For more information, please visit It's Just Lunch.