DC's Own Food and Nutrition Guru Dr. Taylor Wallace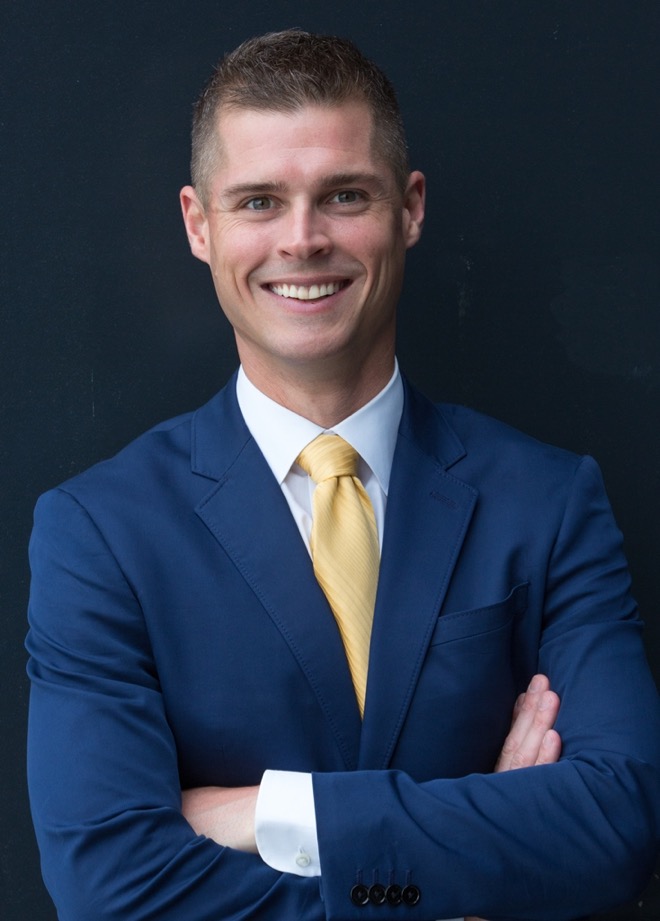 I recently had the pleasure of meeting Dr. Taylor Wallace and found out DC has its own food and nutrition guru. He has a consulting company and a blog and has written numerous textbooks in the nutrition and food science fields. He is a Professor in the Department of Nutrition and Food Studies at George Mason University and is now writing a cookbook. A really multi-talented guy.
Listening to Taylor tell it "I have always had a passion for food. When I was a kid, I basically lived in the kitchen with my grandmother (Mamawl), a self-made homemaker, who taught me how to cook, process and preserve a wide variety of foods. Each year we would enter the open division at county fair; we won the overall championship 5 out of the 6 years we entered, capturing over 250 blue ribbons. Mamawl's homemade pie crust, divinity candy, and sweet pickles never received anything less than a blue ribbon. My secret self-made sour cream coffee cake recipe followed similar suit, not only winning the blue ribbon prize each year, but also back-to-back purple grand champion ribbons at both the county and state fairs. I used to tease Mamawl that my coffee cake was the only thing that could beat her homemade pie crust." While Taylor preaches healthy eating, he agrees some things like his coffee cake are just too good to totally eliminate from one's diet! You'll be able to access all of his secret family recipes in his upcoming cookbook to be released in 2018.
After graduating high school Taylor attended the University of Kentucky, where he studied food science; the science used to create a safer, healthy and more nutritious food supply in a world with a fast-growing population and diminishing natural resources. As a scientist Taylor became particularly interested in the functional properties of foods, how different foods affect human health, and how specific diet patterns can be used to prevent the onset of chronic disease. He did his doctoral research on the health-promoting properties of a group of compounds known as "anthocyanins," the orange-red to blue violet colors in many fruits and vegetables. He was one of the first to demonstrate their marked effects on cardiovascular disease prevention. In 2012, Taylor was honored as the youngest individual to be inducted as a fellow of the American College of Nutrition, in part for this work.
Many have now heard of probiotics, especially if you watch late night TV, they are advertised all the time. Probiotics are "good" bacteria. They are live microorganisms, similar to the ones already living in your gut, and may offer health benefits when consumed in adequate amounts. The word "probiotic" itself is often translated to "beneficial for life." It is a derived from the Latin word "pro" meaning "for" and the Greek word "biotic" meaning "life." Probiotics are simply the good bacteria, which may lead to improved digestion and better immunity. Taylor is now developing his own Probiotic… but not just any traditional probiotic… this dietary supplement is a mixture of viruses known as "bacteriophages." Sounds scary, right? Much like bacteria there are good and bad viruses. Taylor explains "what's incredible about these viruses (i.e., bacteriophages) is that they selectively target and kill off only the bad bacteria in your gut, allowing the good bacteria more room to grow and flourish. We're seeing incredible results among participants in our ongoing clinical trial. This is the first human clinical trial of its kind and is going to be a game changer in the field of nutrition."
Today, Taylor focuses much of his professional career on nutrition and lifestyle changes for preventing disease. He's worked in academic, company, and the not-for-profit sectors of the food industry, and currently owns his own scientific consulting firm, Think Healthy Group, Inc., which he uses to continue his research passion, conduct scientific reviews, author books, and communicate the importance of nutrition, food safety, and food technology. He has recently appeared on The Dr. Oz Show, NBC4 Washington and has been interviewed by The Washington Post, Food Network, and Shape Magazine. To learn more about good food and nutrition just click on Taylor's website.