D.C. Public Art Project Underway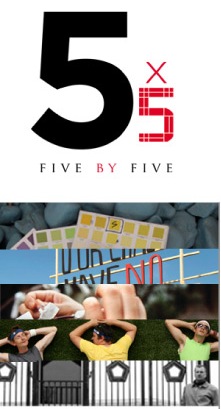 The DC Commission on the Arts and Humanities's (DCCAH) new temporary public art project, 5x5, will result in 25 groundbreaking art installations installed concurrently throughout the city alongside the National Cherry Blossom Festival.
The projects will activate and enliven publicly accessible spaces and add a layer of creativity and artistic expression to neighborhoods across the District.
The goals of 5x5 are to:
ACTIVATE spaces and sites to attract residents and visitors to explore within and beyond the monumental core.
SHOWCASE works of art that are innovative and engage the viewers in dynamic, interactive, and creative ways.
DEVELOP opportunities for artists to experiment with approaches not possible through permanent public art commissions.
BUILD relationships with local residents, galleries, and cultural institutions.
CREATE an environment in which the works of local, regional, national and international artists merge to reflect the character and identity of the city.
PROMOTE the creative profile of Washington, D.C. to the nation and the world
To learn more about 5x5 March events, click here.