D.C. National Guard, Grassroots Activists Honored by Citizen Group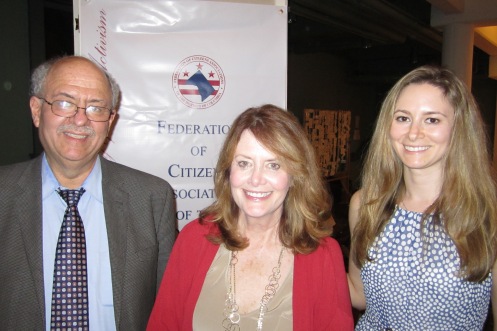 Military installations in the District—Ft. McNair, Bowling Air Force Base, the Navy Yard, Coast Guard headquarters and the D.C. National Guard and Armory—are all part of the city's history and contemporary life but are often overlooked in the hurly-burly of local and citywide issues. It is thus perhaps most appropriate that one of the oldest civic groups in the District, the Federation of Citizens Association, under the leadership of President Anne Mohnkern Renshaw, take a moment to recognize not only the dedicated commjnity groups and individuals who work tirelessly to protect our neighborhoods but also the National Guard for its continuing readiness to protect our nation's capital.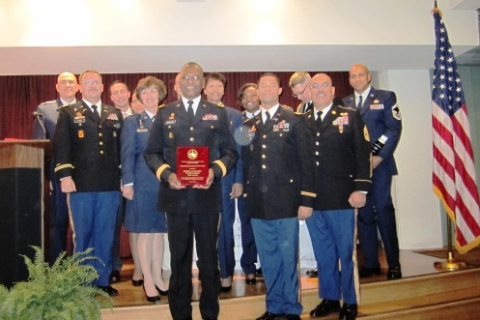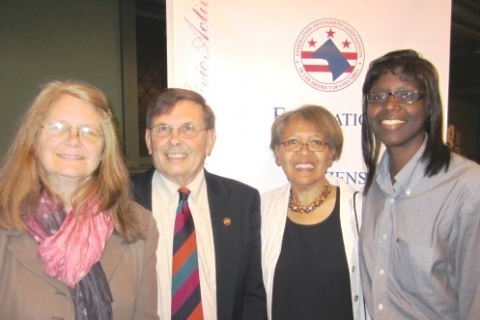 The occasion was the recent Federation's 102nd Anniversary Awards Reception at which President Renshaw and awards' committee chair George Idelson made awards to the Chevy Chase DC Friends of the Library and the Foxhall News and the Glover Park Gazette as outstanding group and media, respectively. Nancy J. MacWood, an Advisory Neighborhood Commissioner from Cleveland Park, was recognized as outstanding citizen activist and received the loudest round of applause.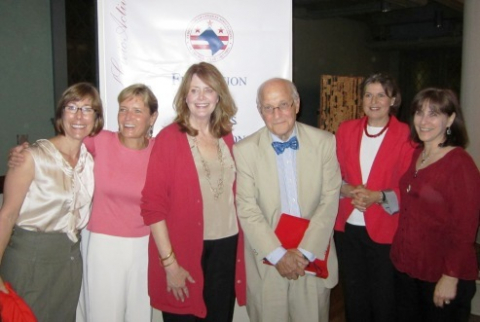 Maj. Gen. Errol R. Schwartz, Commanding General, Joint Forces Headquarters, accepted on behalf of the National Guard, bringing up to the stage his fellow National Guard members to share the honor. He pointed out that D.C. National Guard traces its orgins to President Jefferson, has fought in every major conflict sine the War of 1812 and is a major contributor to the air defenses of the nation's capital.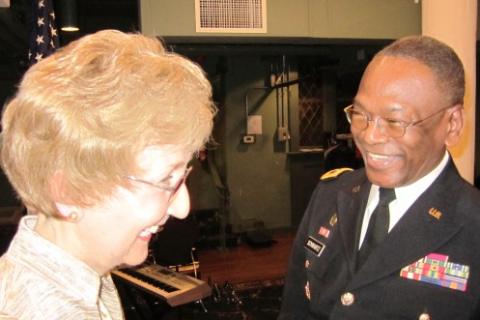 Also from the National Guard, the Capital Messengers of the 257th Army Band, contributed the music for the event, held at All Souls Episcopal Church on Cathedral Avenue, just east of Connecticut in Woodley Park.