DC Kids Ride the Rails for Free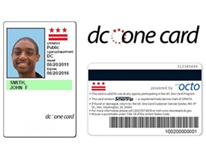 Effective August 17, DC public school students have been eligible for a free monthly Metrorail pass!
The School Transit Subsidy Program offers free or reduced fares for District students who use Metrobus, the DC Circulator, or Metrorail to travel to and from school and school-related activities. This program serves students attending DC public, public charter, private and parochial schools, as well as students participating in educational programs in the District.
Most students will need a DC One Card to enroll in the program online. To obtain a new DC One Card or enroll in the School Transit Subsidy Program please see the DC One Card website.
For additional information about the School Transit Subsidy Program, call 202.673.1740.