DC Honors Budapest Festival Orchestra Maestro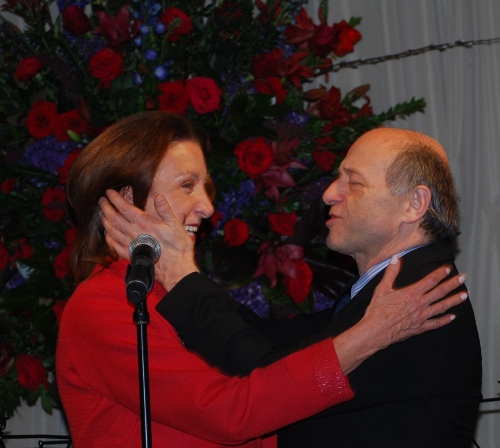 To honor legendary Budapest Festival Orchestra Maestro Ivan Fischer, a contingent of well-respected Washingtonians and their diplomatic guests held a musicale reception on St. Valentine's Day at the St. Regis hotel.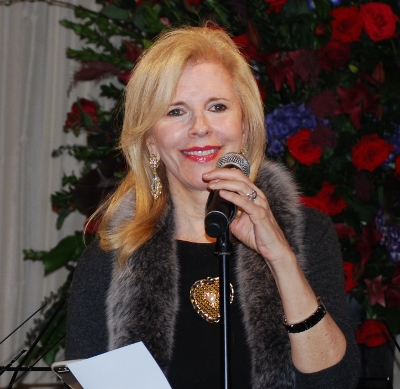 The invitational event was hosted by Aniko Gaal Schott, Jane Cafritz, Karon Cullen and Manuel Martinez of the St. Regis.
Seen at the invitational reception attended by 140 were the Japanese ambassador Kenichiro Sasae and his wife; Monaco's Ambassador Maguy Maccario Doyle; former Homeland Security Chief The Hon. Michael Chertoff and his wife Meryl; Brandon and Lila Sullivan; the James Rosebushes; Nina and Phil Pillsbury; State Department Assistant Chief of Protocol Rosemarie Pauli; Rolph and France Graage; Jeannie Rausch; Count and Countess Renaud de Viel Castel; Count Sandor Karolyi; Albert and Madzy Beveridge;
The Hon. Lloyd Hand and his wife, jewelry designer Ann Hand; Calvin Cafritz; opera buff Lucky Roosevelt, diplomatic writer Roland Flamini and his wife, social secretary and protocol officer at the Spanish embassy Diane Flamini, writer Sandra McElwaine; Charles Krause; Washington Life magazine associate publisher John H. Arundel and his wife Christine; writer Kevin Chaffee; and event designer Debrajean Overholt;
Outside the weather was, as the song goes, frightful. Inside a musical quintet warmed the soul with classical music as well as with rumbas and tangoes. Among those thanked for the evening were St. Regis Washington DC and the Estee Lauder Companies.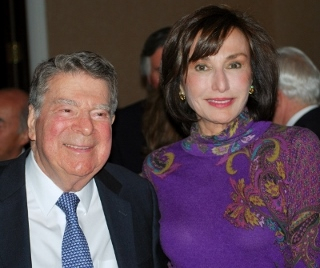 In introductory remarks, Schott recounted the long list of musical instruments that Maestro Fischer has mastered. Then, she laughed that he is now looking around for a set of Scottish bagpipes.
Fischer is a former principal conductor of the National Symphony Orchestra.
After his performance at the Kennedy Center on Monday, Feb. 15, Fischer and the orchestra travel to New York to perform at a concert at Carnegie Hall on Thursday, Feb. 18.
According to David Allen of The New York Times, the Budapest Festival Orchestra "might be the best in the world."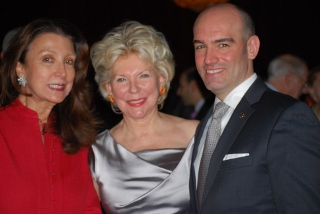 "It's hard to think of an orchestra that can stir greater thrills than the Budapest Festival Orchestra under Iván Fischer," wrote the New York Classical Review.
Media contact: Christine K. Schott at CKS@CKSchott.comor 917.847.0015.