DC Holds Pre-March Rally for DC Statehood & Congressional Representation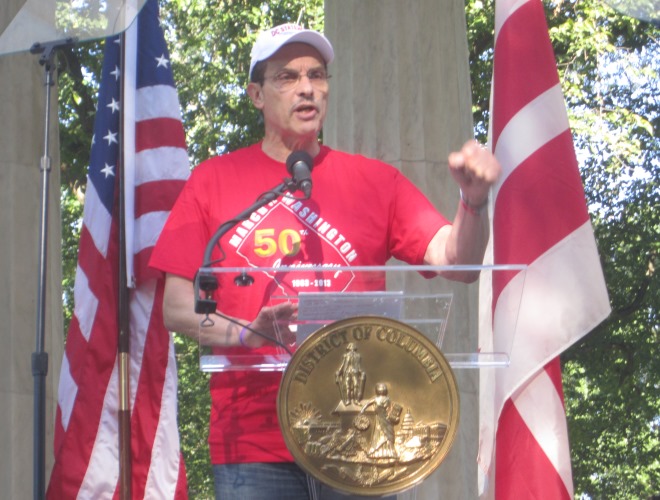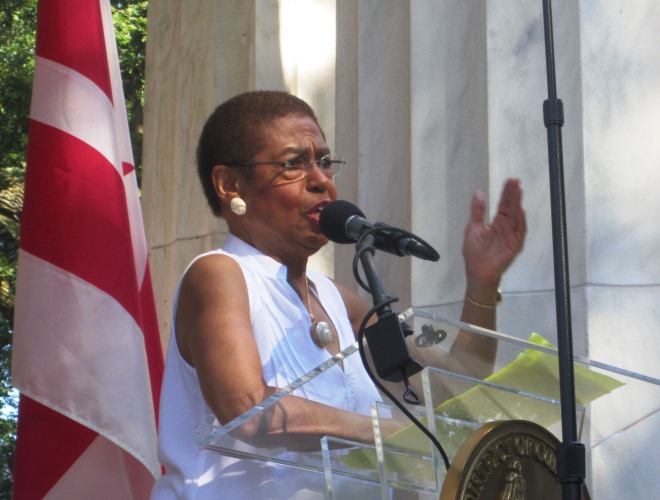 DC's political leaders, led by Mayor Vincent Gray and Congresswoman Eleanor Holmes Norton, rallied for DC statehood and full congressional representation before Saturday's main March on Washington. "We have no voting representation in our own Congress," said the Mayor, tying the District's disenfranchisement as unfinished business from the 1963 March.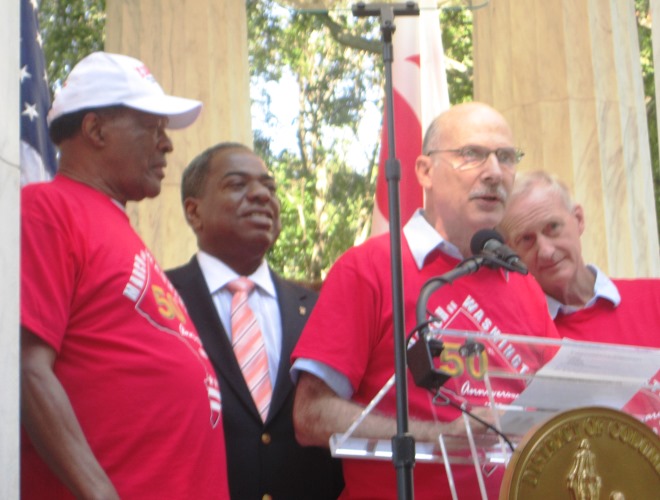 "The District of Columbia is the city to come to march for your causes, but do not march around us, do not march over us," said the Congresswoman.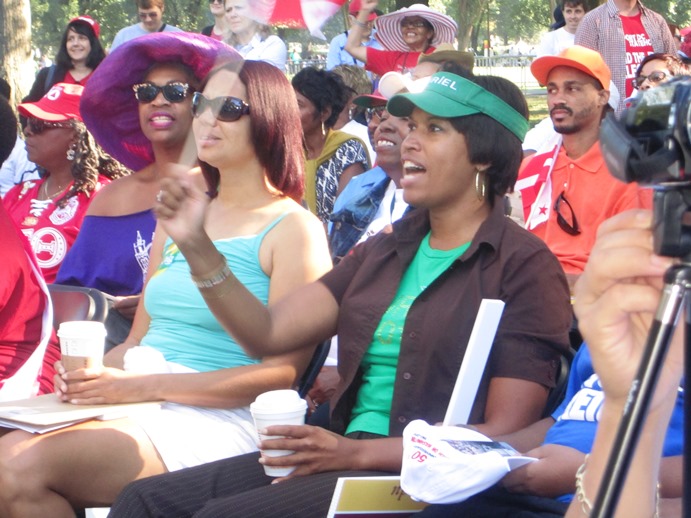 The early morning rally was held at DC's World War I Memorial, on the Mall across Independence Avenue from the new Martin Luther King Memorial.