DC EXCLUSIVE: Meet Jane Pendry of Dovima Paris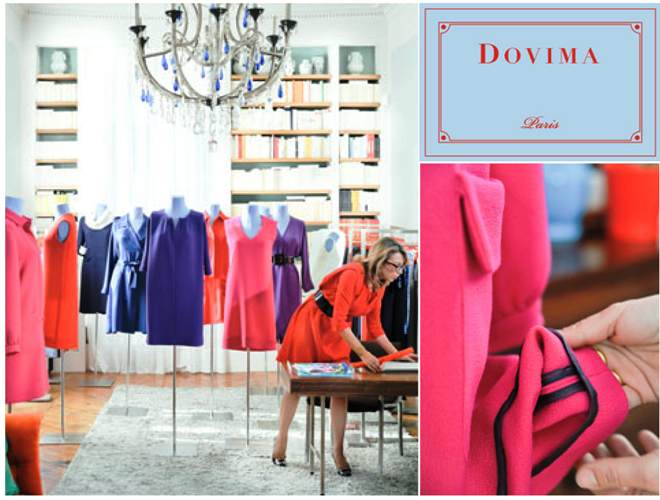 "A capsule collection of understated dresses, with French workmanship and élan, in delectable Italian fabrics that you can dress up or down." Vogue US
Inspired by a 1950's Dior model, British designer Jane Pendry chose Dovima Paris as the name for her fashion house when she launched her first line of dresses in 2011. The British-born Pendry had already spent 25 years working for luxury brands including Yves Saint Laurent, Givenchy, Alexander McQueen and Ralph Lauren.
Showing a small line of tunic dresses and shirtdresses by private presentation by asking a few of her Paris friends to recommend five people who would appreciate her pieces, the designer invited the group to a showing of the collection at her home in the Marais. Following rave reviews, Pendry went on to offer small atelier showings in clients' homes, and has recently brought her collection to the US.
"Timeless dresses that we can wear for a long time. Beautifully made dresses that we can slip into and run out the door knowing that we look great," says Pendry. "The collections are very edited, but presented in a selection of colors and fabrics which gives lots of choice. My aim is really for clients to create their own look with accessories, so as that each dress becomes very personal in terms of taste and style."
Dovima Paris by-invitation-only presentations take place twice a year. The dresses are made in France, and the fabrics come mainly from Como in Italy. Delivery takes between six to eight weeks.
This season, Dovima Paris will present her spring/summer collection in Paris, London, Washington DC, New York, Chicago, Hamburg and Munich.
Jane Pendry will be in Washington, D.C. at a private home in Cleveland Park on March 13th, 14th and 15th.
Intereseted in a private appointment with the designer? Send an email to janep@dovimaparis.com.