D.C. Dazzles at 51st Annual Meridian Ball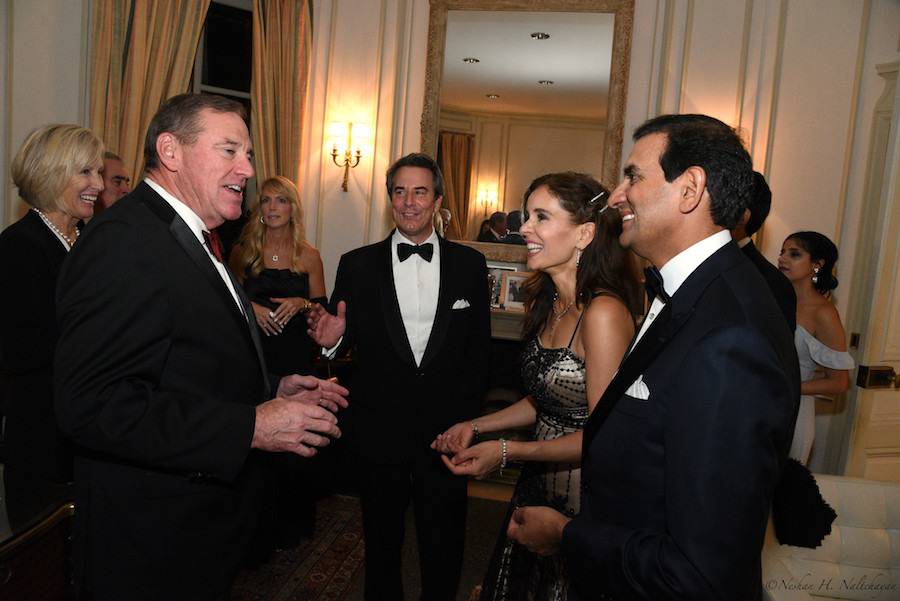 Meridian International Center welcomed hundreds of prestigious supporters to its 51st Annual Meridian Ball Friday, starting at ambassadors' residences from Kalorama to McLean, including participating countries from Afghanistan to the U.K.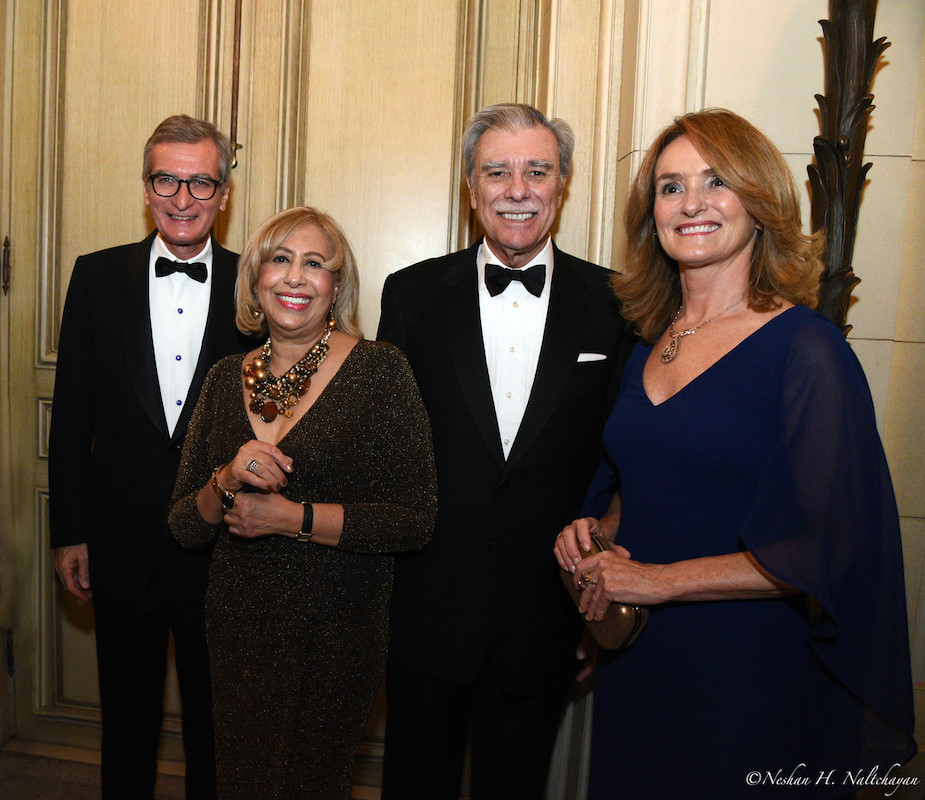 Colleen Nunn, former chair of the organization (joined by former Sen. Sam Nunn), was honored along with other past chairs including former Commerce Secretary Carlos Guttierez and his wife Edilia, former Congressman and Ambassador to Mexico James R. Jones, former Congressman and Ambassador to Canada James Blanchard and his wife Janet, and William and Dorothy McSweeny. (He was chairman of Occidential Petroleum.)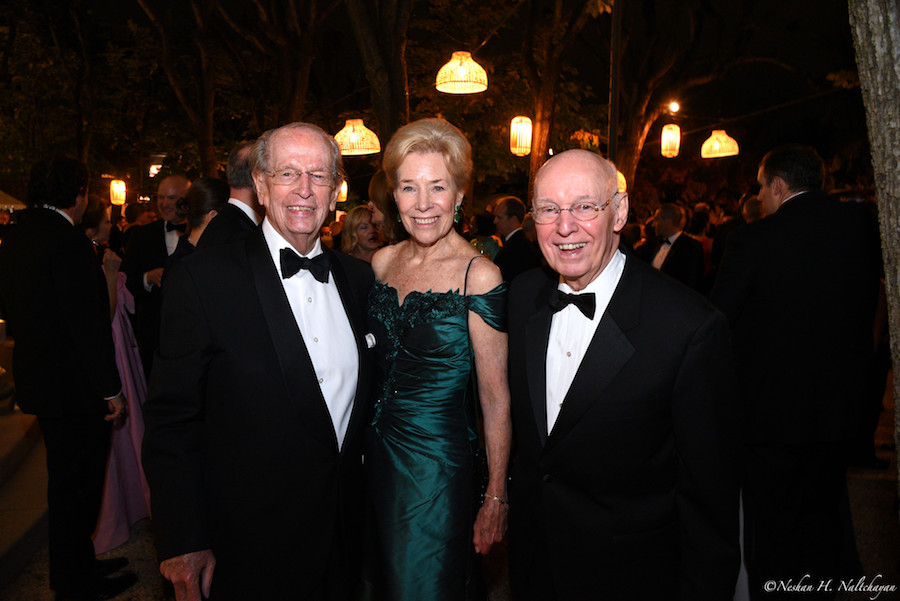 Nunn said, "Meridian became a touchstone for me because it is a non-partisan center working closely with the diplomatic community, U.S. government and the private sector. Meridian is proud of past program participants including over 175 Heads of State, Nobel Prize winners, CEOs, Ambassadors and key decision makers in almost every country."
Nunn gave the remarks in her toast at the Embassy of Iceland, recognizing Ambassador Bergdis Ellertsdottir. Referencing the island nation's natural wonders, Nunn added, "Iceland is also one of the world's wonders in its record of electing women leaders. In 1980, Icelanders chose the world's first directly elected female head of state. After the 2016 elections, nearly half of its members of parliament are female. That's a model for the world."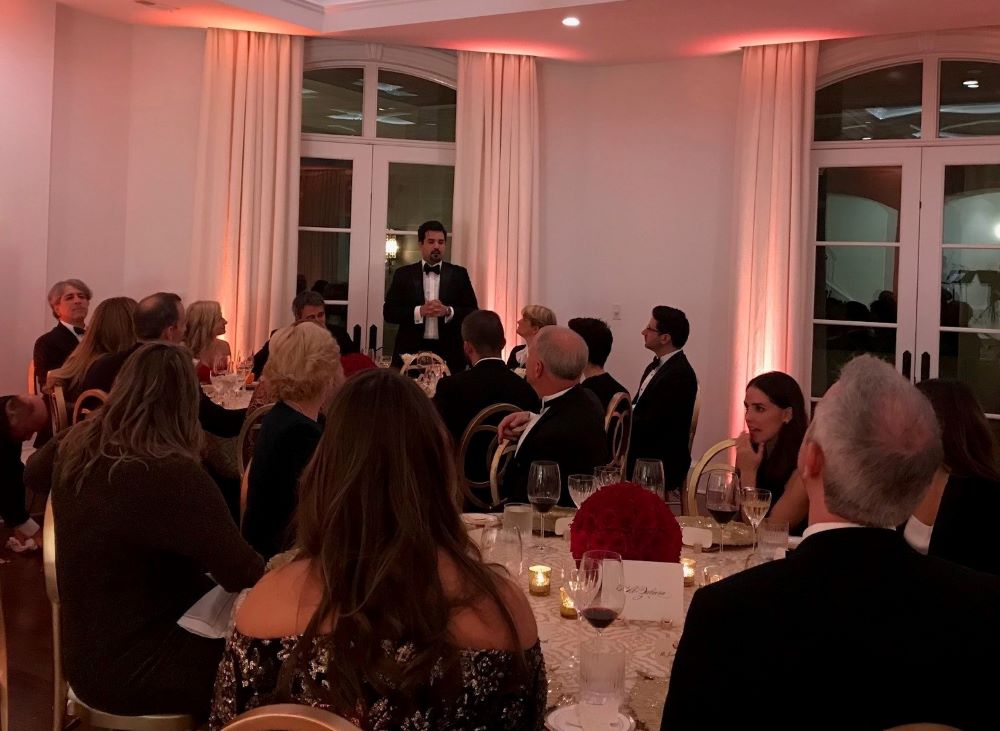 Amb. Sheikh Meshal Al Thani of Qatar and his wife hosted a festive dinner in McLean with diplomats including Joni Smith, head of Scottish Affairs at the British Embassy, and power couple Nancy Bagley and Soroush Shehabi. Speaking of power couples, Mary Streett of BP served as Corporate Chair of the event, accompanied by Pine Island Capital's Clyde Tuggle. They later joined Meridian President Emeritus and former Ambassador Walt Cutler attended with the beautiful Didi Cutler.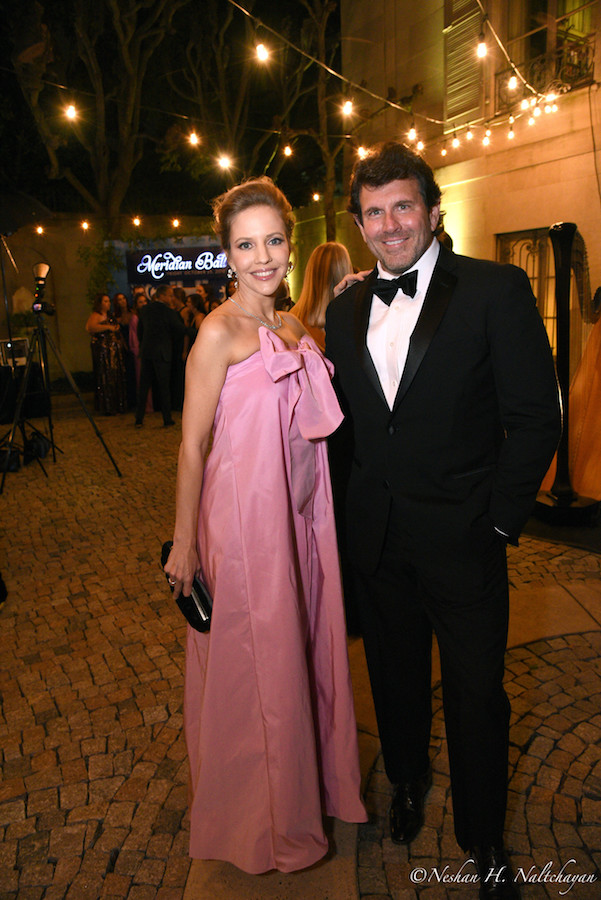 Michelle Kosinski of CNN and husband Kimbell Duncan, who flew in from their home in Verbier, Switzerland, joined in for dessert.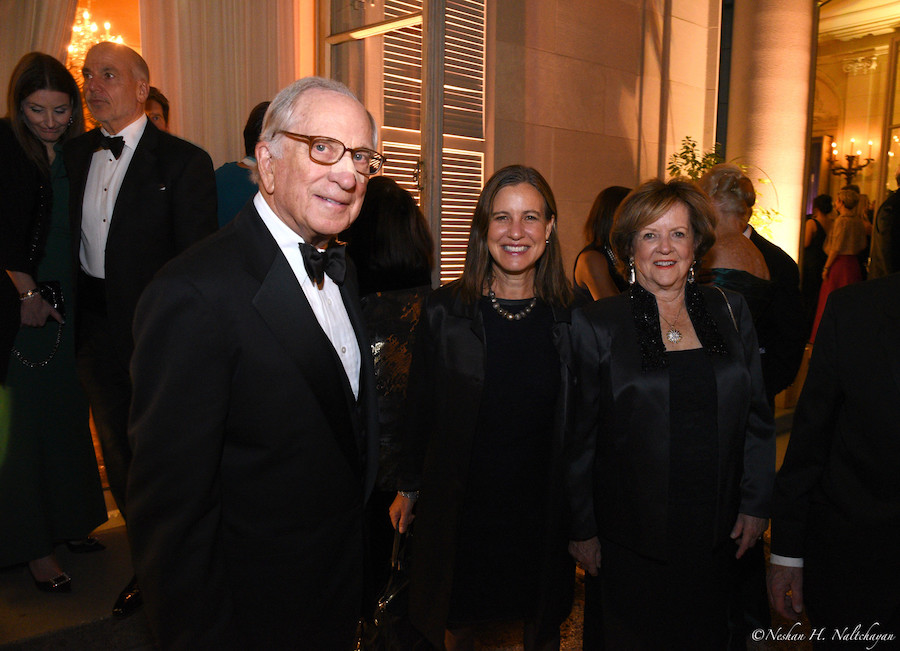 "The Ball is central to Meridian's identity and mission to convene leaders across parties, borders and sectors in a neutral, non-partisan setting to forge relationships and catalyze collaboration on global issues," wrote current Meridian Chair Ann Stock, former White House Social Secretary and Assistant Secretary of State, and Meridian President & CEO Amb. Stuart Holliday.