DC Chamber of Commerce Partners with GBA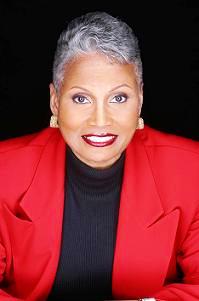 I am pleased to have formed a new partnership with the Georgetown Business Association. Washington is and has always been home to the most critical policy and economic debates in America, and for more than 70 years the DC Chamber of Commerce has been at the center of those conversations. Throughout our history, the DC Chamber has been a champion for the Washington Metro business community on many of the biggest issues to affect local commerce. Over time, national and local business landscapes have transformed, and yet the DC Chamber has maintained our vigorous dedication to serving Washington entrepreneurs in our continued effort to develop an evolving and prosperous business environment.
Today, the DC Chamber of Commerce is still the number one ranked Chamber in the region and our network of lawmakers, media, and business and community leaders is second to none. By drawing from the knowledge of our staff of business and policy experts and leveraging our many relationships with key power brokers, the DC Chamber is able to offer local companies a wide variety of business resources to suit their various needs. With new trends emerging every day, the DC Chamber remains committed to exploring new ways to give our members the edge they'll need in this challenging climate. Yes, the past few years have been difficult and many businesses throughout the Washington Metro area are still struggling today. But even in the midst of these challenging times, there are still tremendous prospects for innovative and driven entrepreneurs to take their businesses to new heights. The technology and resources available today are remarkable and the global exchange of ideas has revolutionized the way we do business. The DC Chamber is excited about the unique opportunities ahead and we are committed to providing quality advocacy, educational, and networking resources to help your business grow in 2011 and beyond.
The DC Chamber of Commerce looks forward to working closely with the Georgetown Business Association in the coming year.
Barbara Lang
President & CEO