D.C. Arts and Humanities Commission picks new executive director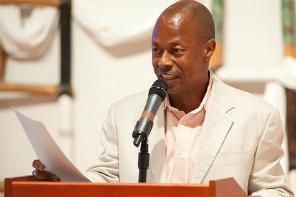 Lionell Thomas, a resident of Ward 5, is the new executive director of the D.C. Commission on the Arts and Humanities, replacing outgoing interim director Ayris Scales.
He recently served as executive director for the Prince George's Arts and Humanities Council.
A native of D.C., Thomas previously served with the D.C. commission for 22 years in posts that included deputy director and interim director.
Judith Terra, who was selected by Mayor Vincent Gray as commission chair, praised Thomas, saying he brings enormous knowledge of the city and a great vision for the future.
Terra, a former Georgetown resident, had initiated the Thomas appointment.