DC Artists, Teachers, Patrons Honored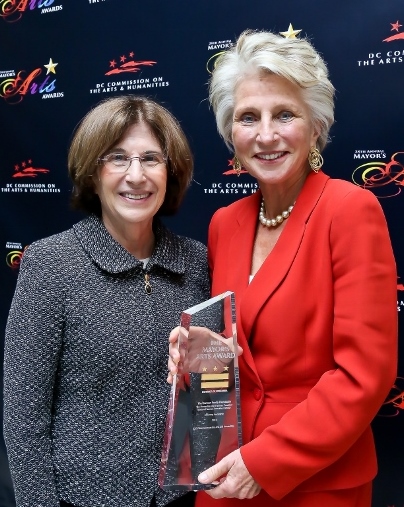 Winners of the 28th Annual Mayor's Arts Awards were honored by Mayor Vincent C. Gray and the DC Commission on the Arts and Humanities in ceremonies at the Warner Theatre on Tuesday night.
Several individuals and organizations also were praised. Jane Harman, president of the Harman Family Foundation, and Barbara Harman, executive director of the Harman Family Foundation, were recognized with the Visionary Leadership Award.
Howard University's Division of Fine Arts received the Lifetime Achievement Award. Jim Abdo, president and CEO of Abdo Development, was presented with the Award for Special Recognition.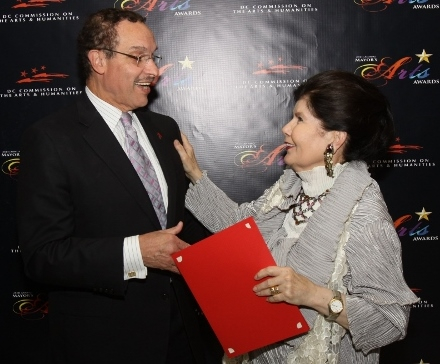 The Mayor's Arts Award is the highest honor conferred by the District of Columbia in acknowledgement of artistic excellence and service among artists, arts organizations and arts patrons in the city.
"Washington, DC is an international arts and culture destination, and the Mayor's Arts Awards are a great way to spotlight those who contribute their talents to making the District a great place to live, work and visit," said Judith Terra, chair of the D.C Commission on the Arts and Humanities…."The arts are a $1.1 billion industry in the District, supporting almost 15,000 full-time equivalent jobs."
Winners:
Outstanding Service to the Arts
Innovation in the Arts
Miriam's Kitchen
The Corcoran Gallery of Art
Outstanding Emerging Artist
Excellence in Artistic Discipline
Outstanding Contribution to Arts Education
Marta Reid Stewart
Critical Exposure
Mayor's Arts Awards for Teaching-Language Arts
Mayor's Arts Awards for Teaching-Performing Arts
Mayor's Arts Award for Teaching-Visual Arts