By the Dawn's Early Light, I See No British Ship in Sight ...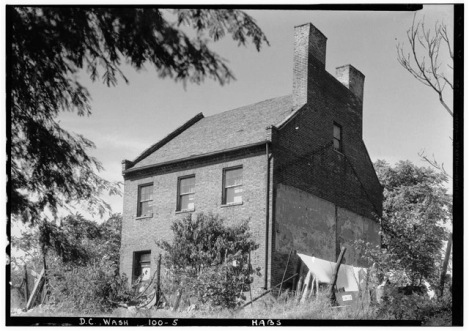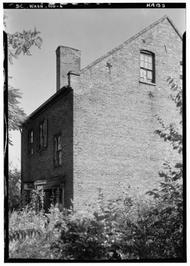 Laundry blows in the front yard of a long-gone Federal house at Buzzard Point, D.C., whose demolishing should never have occurred. Although small, this was an important example of a Federal building, one of many that once adorned this historically important neighborhood.
Its exaggerated Americana iconic chimney sat proud and above the 45 degree pitch slate roof, a wee out of proportion but also just right. These photos are unique because they show an early American house that didn't undergo maintenance updates with new and improved building materials as the house aged.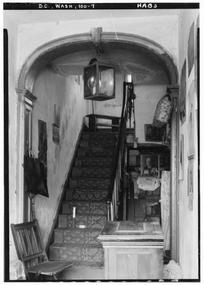 The coping on the parapet walls at the gabled roof are brick. These would have been replaced later with copper or tin as was the norm (and still is). The window sills are wood and the heads are soldier coursed, no steel or stone was used as it was not available at the time and too expensive. No vents protrude through anywhere which indicates the house had neither plumbing nor a furnace. The window placements are off center of the façade which indicates more of an urgent need of interior function rather than exterior form.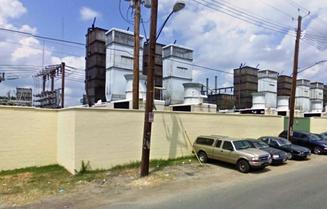 This was originally built as a single, stand-alone structure, but obvious it is the ghost of an another house on the East side (right). This was another residence. Its roof blocked out the attic window. I wish I were there to hear that discussion. Still visible, the remnants of white plaster on the interior walls. The front door has a glass transom which is more of an urban requirement than a pastoral one which suggests it had many neighbors.
During The War of 1812, the roofs of houses in this area were used as look outs awaiting the British flotilla coming up the Potomac or looking for infantry gathering across the Anacostia River. As one mourns the loss of architectural history here, it's comforting to hope that perhaps, maybe, this one was used for just that.
Image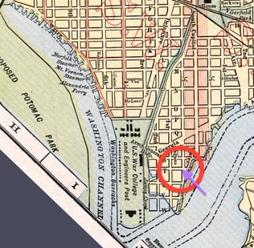 An entrance hall frozen in time: Here we see a plaster interior and wood detailing that was once under repair but was stopped. The candle lamp at the ceiling is "the real deal" from the mid-18th century, not decoration. In 1940, it was the hall's only source of light when (if) polite company came. The poster on the wall is the chap Calvin Coolidge, shown with his Vice President Charles Dawes (1925-1929). Given the state the household, one can assume that this poster is ten years old and cannot be used as a marker when the survey photo was taken.
Image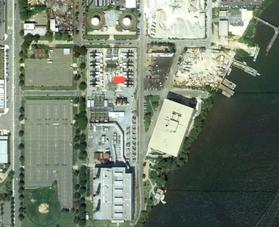 Permission to be pissed: Granted.
The red square (drawn larger for clarity) indicates the approximate location of the house. The organized blocks and well-proportioned streets are gone, and only a wasteland of parking lots, power plants and light industry remain. This, a demonstration of our collective dedication to architecture and history.