David FeBland at Susan Calloway Fine Arts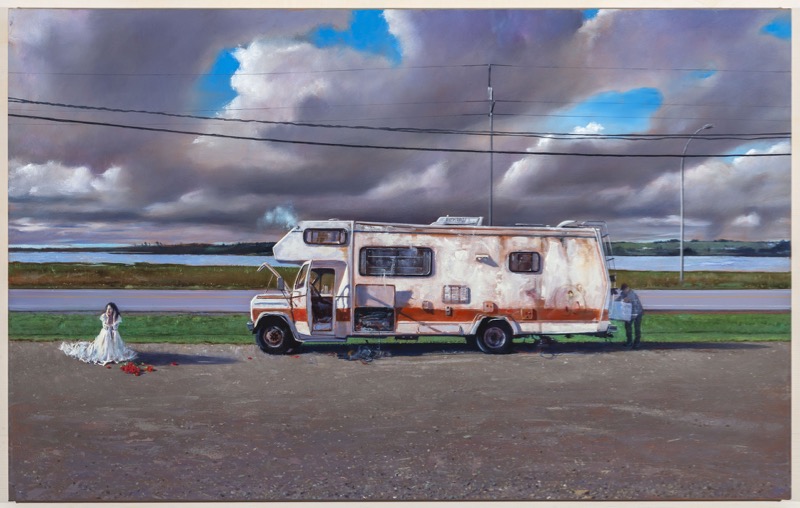 On view at Susan Calloway Fine Arts Gallery from March 23-April 21, 2018 is David FeBland's show: Stories Red and Blue.
Opening reception is March 23rd from 6:00 to 8:00 pm followed by the artist's talk on March 24th from 3:00 to 4:00 pm.
David FeBland's work considers issues of privacy, conflict and isolation in contemporary urban life, employing a colorist's eye and a strong sense of formal compositional structure. His paintings, drawing upon experiences over a wide range of geographical locations, are driven by a conviction that certain behavioral responses to ones environment are universal.
An internationally recognized artist, FeBland shows extensively throughout Europe, the UK and the US, where he is represented by galleries in Los Angeles, New York, London, Frankfurt, and Berlin.
This is David FeBland's first show at Susan Calloway Fine Arts.
*/
Susan Calloway Fine Arts is located at 1643 Wisconsin Avenue in Georgetown.