Date rape drug mailed to GU student address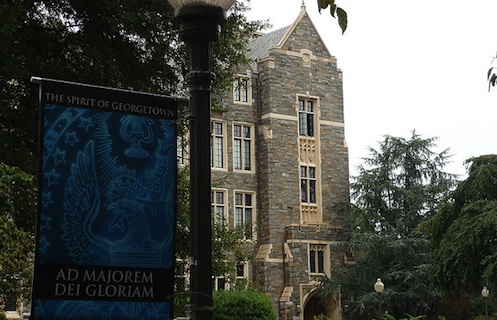 An anonymous Metropolitan Police Department source told Washington City Paper that police had uncovered several gallons of the "date rape" drug gamma hydroxybutyric acid addressed to a former Georgetown University student that had lived near campus.
GHB is tasteless and odorless, but it can cause drowsiness, unconsciousness, and short-term memory loss that might aid in the execution of a sexual assault. The drug is also a legal sleep aid and recreational drug for clubbers, Vox Populi reported.
Police intercepted the 8-gallon shipment of GHB on April 25. The student that it was addressed to graduated over a year ago. He denies any knowledge of the package, and no one ever came to claim it. Police did not arrest the student.
The MPD source told City Paper that it was common for drug dealers to send drugs to addresses that were not their own. They then track the shipment online and pick it up before the real resident might suspect anything. However, the officer also noted that dealers "usually use fictitious names."
Georgetown University spokesperson Rob Mathis wrote that University officials had "no knowledge of the incident."