Dancing Goats Coffee Bar Coming to Georgetown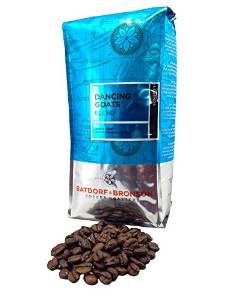 Washington state-based Batdorf & Bronson Coffee Roasters is opening Dancing Goats Coffee Bar in Georgetown later this year. The coffee house will be at 3206 N Street in the spot formerly occupied by Neyla restaurant.
According to Washington City Paper, "Batdorf & Bronson, which has been around for nearly 30 years, currently has seven coffee shops in Washington state and Georgia. The D.C. location will be the first without a roaster in the same city, but Business Development Director Mike Ferguson says the beans will still be two days out of the roaster, "so the coffee will be stunningly fresh."