Dance Trance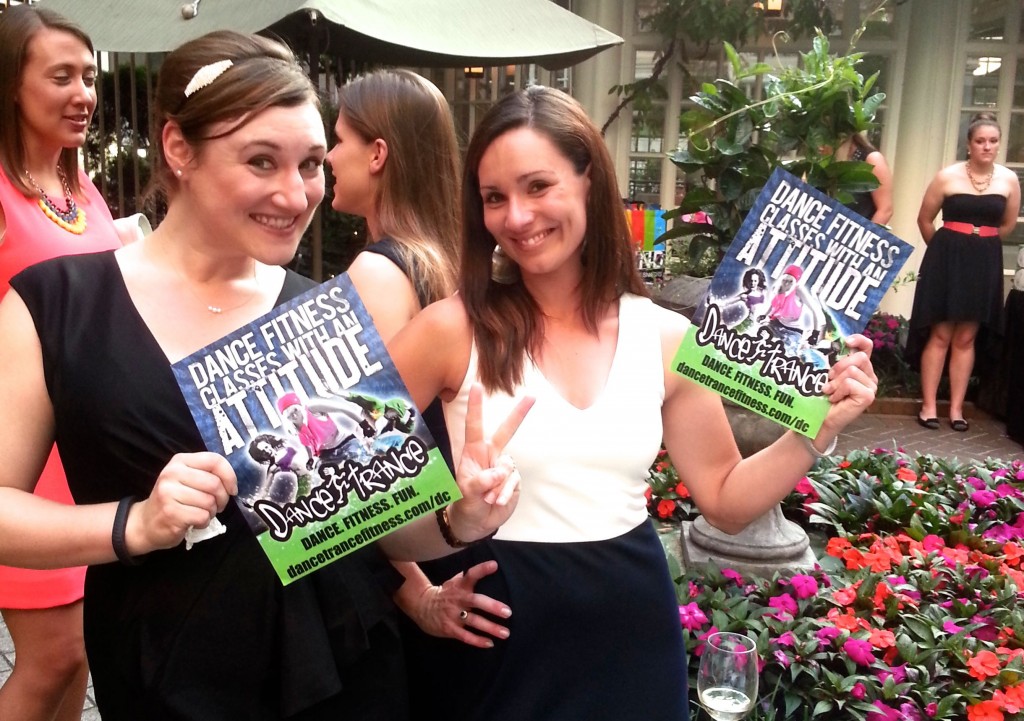 Dance Trance DC celebrated the grand opening of its second location in the Balance Gym at the Fairmont Hotel with a "Keeping It Classy" cocktail party in the hotel's courtyard Tuesday night.
Guests made up of dance class regulars and those still learning about the high-cardio exercise class traded stories about their favorite routines and songs, sipping on spirits instead of the usual water bottle in the middle of class.
Since Dance Trance DC's opening last year in the Balance Gym location at Thomas Circle, owner Sarah Spears Sands along with instructors Lauren McCaghren and Maria Jose Horen have helped dozens of women burn thousands of calories through dance choreography. Several of the class's now-seasoned veterans are training to become instructors themselves.