Dan Treado's Work Crystallizes at Addison/Ripley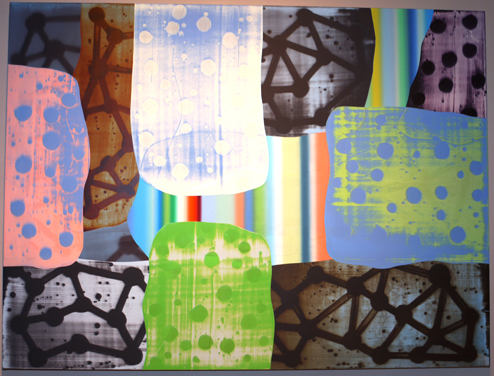 A process painter, Dan Treado finds his inspiration in evolutionary biology. The artist explained, "Random mutations and adaptations that drive evolution, those invisible things" are the subjects he borrows from film and photography, physics and biology textbooks, and electron microscope images. Employing unique tools, such as squeegees and scrapers, Dan manipulates solvent and oil paint into luminous, richly surfaced paintings.
Image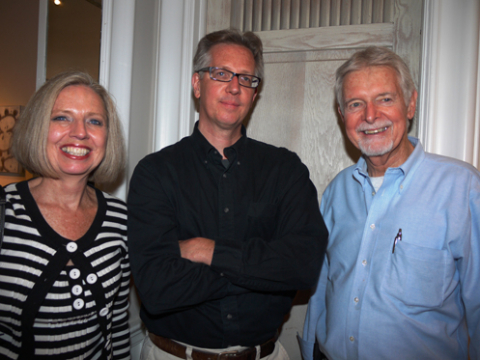 Karen Rice, Dan Treado and Peter Earnest
The exhibtion of 19 interpretive works, many of them multi-paneled canvases resembling crystalline and atomic models, opened Saturday, May 1st and runs through June 5th at Addison/Ripley Fine Art. This is Dan's third show at Addison/Ripley. A Washington DC native, Dan attended Georgetown University before earning his MFA at Pratt.
Image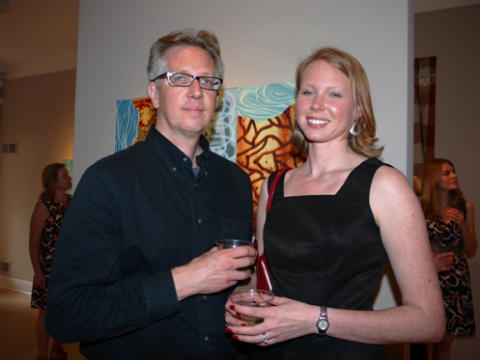 Dan Treado and Amanda Abrell
The gallery is no longer there, but Dan had his first show in Georgetown in 1986, a few blocks away at Susan Neuhaus Collection on 35th Street. When he's not painting, Dan creates exhibits for the International Spy Museum, where he met his wife (and co-worker), Amanda Abrell.
Image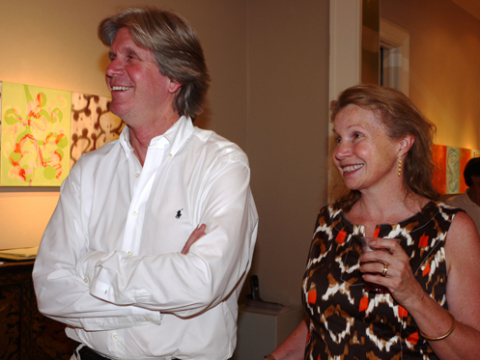 Christopher Addison and Sylvia Ripley
Since 1981, partners Sylvia Ripley and Christopher Addison have featured contemporary work of leading area and internationally recognized artists. Artists themselves, Sylvia says, "Yes, we were artists but we knew we weren't going to be terrific artists, so we had this idea …"
Their "idea," an eclectic collection of paintings, sculpture, photography, fine art prints, and video, also includes providing investment quality artwork to private collectors. For both the seasoned and novice collector, the gallery assists with acquisition, framing, and installation.
Image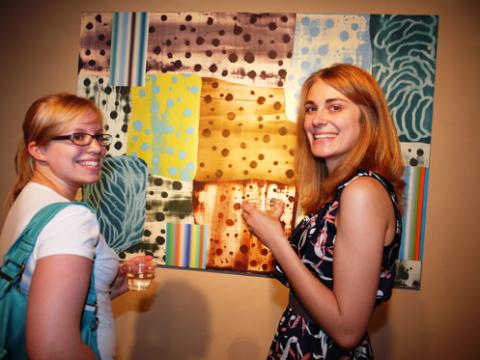 Helena Johnson and Laura Hicken
Image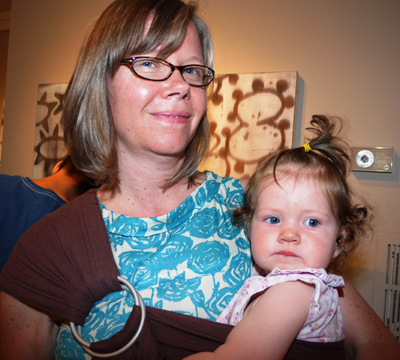 Kristin Treado and Lucy
Image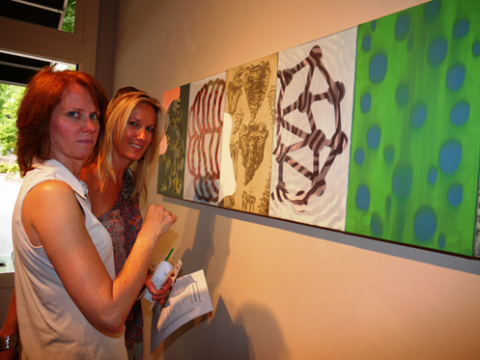 Kristin Magee and Lori Moltz
Image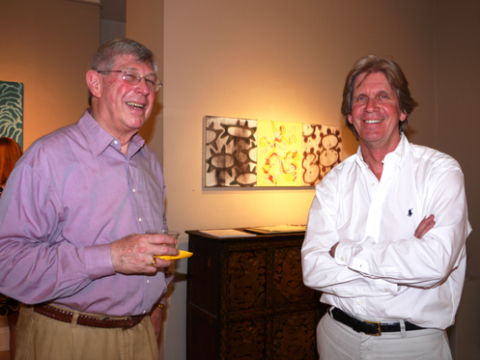 Joe Di Gangi and Chris Addison
Image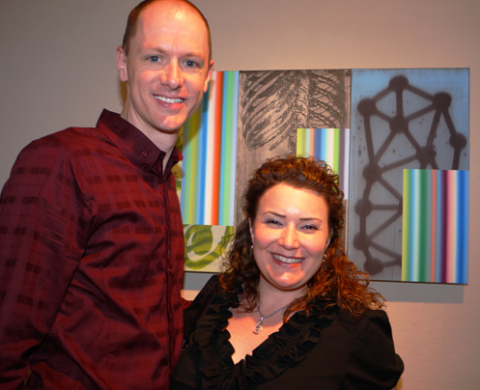 Trent and Melissa Flood
Image

"Ow, My Leg", 2010, oil on canvas, Dan Treado
Addison/Ripley Fine Art is at 1670 Wisconsin Avenue Tel. 202.338.5180