The Daily Dish Presents #BigBandandBooks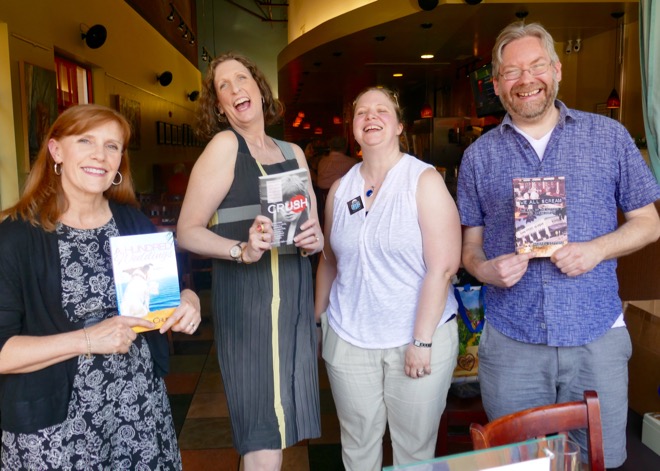 Way too much talent (and 100% local) for a Sunday afternoon in June. But we're not complaining. Zena Polin invited The Georgetown Dish to a literary and musical feast at her RAMMY-nominated The Daily Dish.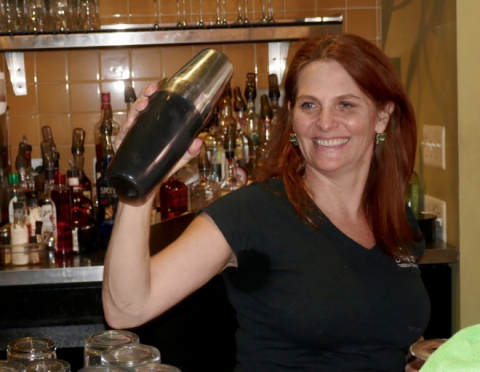 Three celebrated authors: Cathy Alter, Cathy Cruise and Andrew Gifford joined five year-old Leo Feldman in readings of their latest works following The Santa Fe Writers Project Book Festival.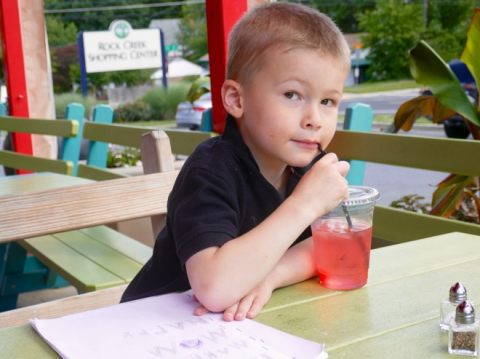 As Feldman told the audience about How to Make Your Mom Happy, "I wrote this book because "my mom hit her head."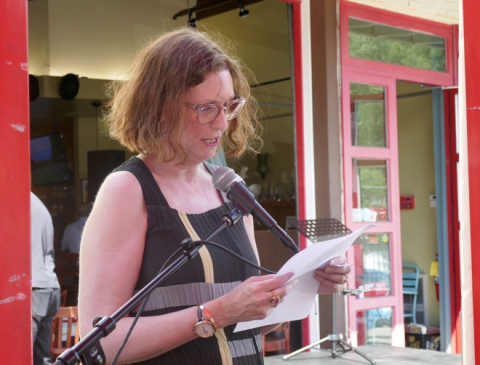 In honor of Independence Day, instead of a passage from Crush, Feldman's mom, Cathy Alter chose her latest essay: "Girlhood Liberation Came from a Catcall," a poignant tale from her adolescence where the author discovered, after idolizing her stylish mother, that it was finally her turn to see something in the mirror "that could take me places, that could, and would, get me into all sorts of trouble."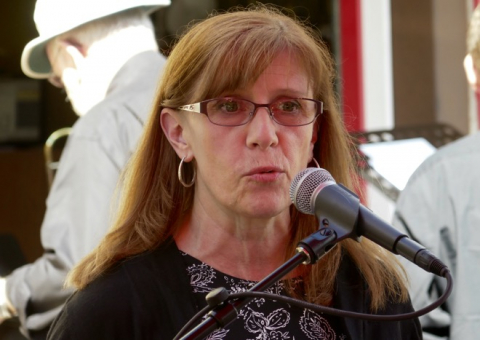 Cathy Crusie read from A Hundred Weddings, her debut novel about being dragged to too many weddings by her wedding planner mother.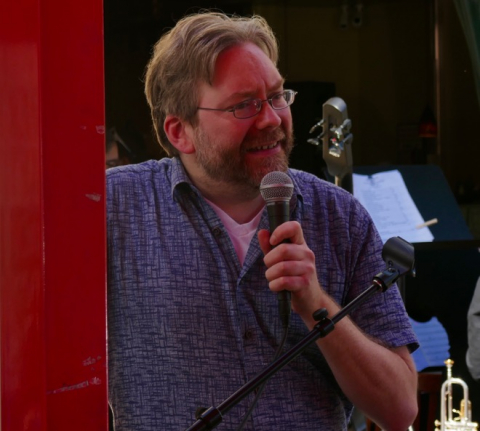 In We All Scream: The Fall of the Gifford's Ice Cream Empire about his childhood and the family ice cream business, Andrew Gifford read of learning of his grandmother's death several decades after the fact by an all too secretive mother who had left her six year-old son to watch "The War of the Worlds" as she attended the funeral.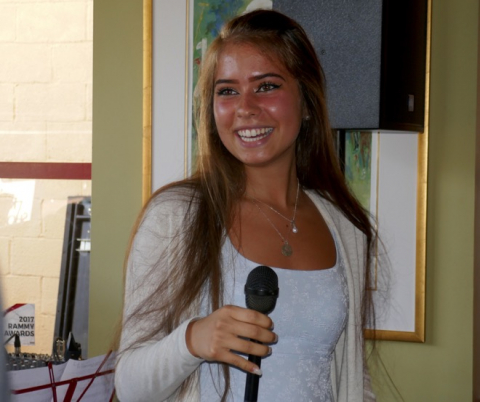 Then The Rockville Swing Band performed contemporary jazz big band arrangements and traditional swing with the amazing 16-year old singer Carmen Musalem Pinto. Remember that name. Incredible, incredible voice!
Add a little wine and the restaurant-turned dance hall was a most joyous place.